Emerging trends require data culture shift
Moving to derive true business value from data requires a cultural change as much as it requires a technological adjustment.
Gartner's Top 10 Data and Analytics Trends for 2023 highlighted a global focus on driving value from data – a trend we are seeing matched in South Africa too. 
The research company noted among the key trends that data sharing has become essential, and that there is growing use of a practical data fabric.
Gartner describes data fabric as "a data management design pattern leveraging all types of metadata to observe, analyse and recommend data management solutions. By assembling and enriching the semantics of the underlying data, and applying continuous analytics over metadata, data fabric generates alerts and recommendations that can be actioned by both humans and systems."
Within a data fabric, consumers can become creators and observability is supported – also among the Gartner trends.
This platform-to-ecosystems theme has emerged in South Africa, where customers seek to optimise value and become proactive with data instead of reactive. For local businesses, it has become crucial to optimise the value of data by linking data to the priorities of the business.
For that to be effective, we first need to ensure good, clean, trusted data is readily and easily available and that all distributed data is made available in real-time, or as close to real-time as possible.
For local businesses, it has become crucial to optimise the value of data by linking data to the priorities of the business.
In terms of other top trends identified by Gartner, South African businesses are likewise exploring the opportunities and risks presented by artificial intelligence (AI). ChatGPT and generative AI present massive opportunities, but there are concerns about the ethics and risks of uncontrolled and unmonitored AI loose in the data space.
There are also growing concerns that AI will impact job security for data analysts. The general sentiment locally, much like the view emerging globally, is that AI will become an important tool in data management, but we can't simply remove humans from the equation. Human decision-making remains key.
One trend area which has not enjoyed as much focus in South Africa is data analytics sustainability tied to the United Nations drive for smaller carbon impact.
As an emerging market, major data centre providers are newly in-country and inevitably still expanding. However, organisations are looking at reducing their physical data centre footprints, with smaller, more powerful infrastructure. In the South African scenario, this likely has more to do with power utilisation due to load-shedding, but this trend may have positive carbon impacts nonetheless.
Culture shifts
It should be noted that digital transformation and moving to derive true business value from data requires a cultural change as much as it requires a technological change.
In the report "The culture of data leaders" by Keystone, research shows that cultural themes distinguishing leaders from laggards include adopting a growth mindset towards risk and continuous learning, believing data is critical to enable the evolution of the organisation, using data to create a transparent and collaborative environment, and using data as the metric of measurement against performance.
Leader behaviours as outlined in the Keystone report have emerged as top trends in the new Gartner report too. Under three key themes − thinking like a business, platforms to ecosystems and don't forget the humans – Gartner breaks down the trends that enable value optimisation and data sharing. It is from a culture perspective that these trends will really take effect.
European analyst firm BARC's Data, BI & Analytics Trend Monitor 2023 study findings echo this view, with the establishment of a data culture ranked second only to data quality and master data management as the most important trend for the year.
Developing a data culture means not only raising awareness about the power of data, and empowering users in the organisation to analyse it, but also developing a culture of security and compliance.
The more data available to users, the better. But this transparency doesn't come without risks, so organisations must have a strong data governance framework in place, new roles and responsibilities should be created to strengthen security, risk and compliance, and users across the organisation must be trained to handle data responsibly.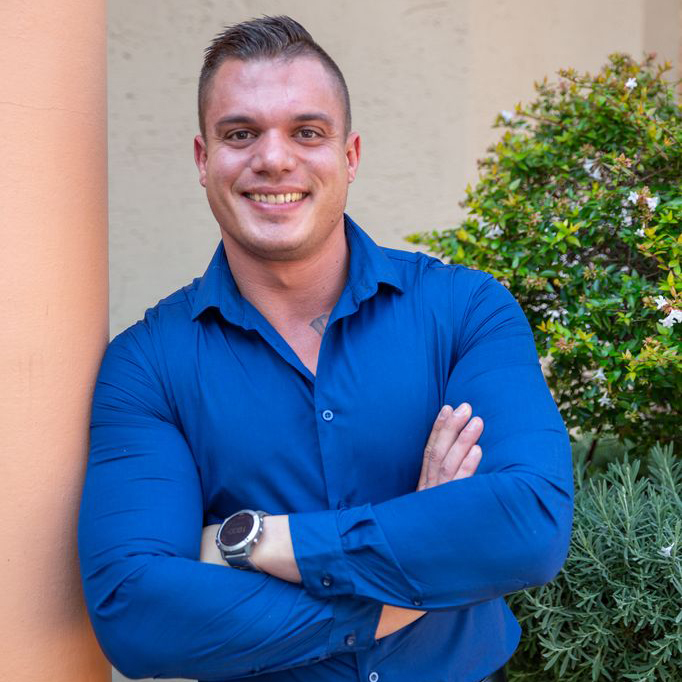 General manager, ITBusiness, a company in the KID Group.

Despite a school aptitude test predicting he would be best suited to the world of IT, Pallikarides studied his LLB at UNISA and started his articles before finally embarking on his career in IT.

He began his IT career 15 years ago at the IT 'coalface' – working at the IT helpdesk of Lancet Laboratories. He then focused on sales and business development, working at Med-e-Mass and a technology reseller.
As business development manager in the IBM Software Business Unit at AxizWorkgroup, Pallikarides gained valuable experience helping clients to design solutions that rested heavily on security and data management; at the same time honing his business development, sales management and strategic business skills.
Having gained experienced in solution development across diverse fields, including healthcare, banking, finance and retail, he was appointed as GM of ITBusiness in 2019.
Tasked with growing the firm into the next-generation solutions space, Pallikarides draws on his legal background and expertise in data and solution design to take ITBusiness into its next phase of growth.