Open an FNB account with a selfie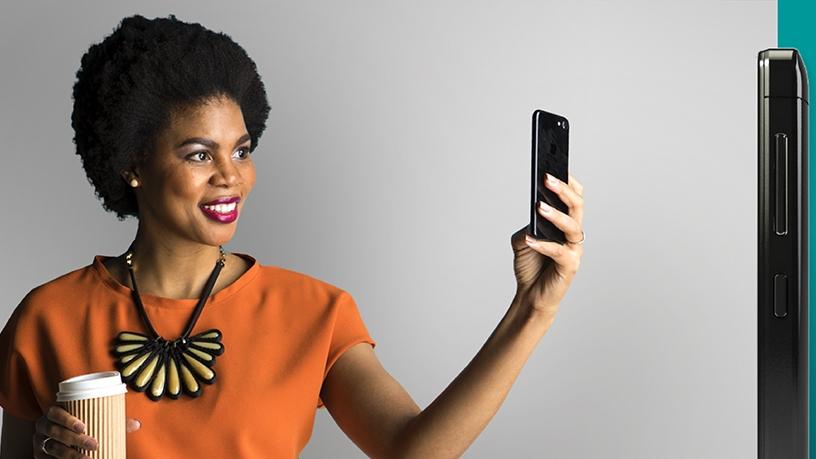 First National Bank (FNB) has today unveiled a range of what it terms "helpful innovative financial solutions to meet customer demands".
The bank is making it possible for consumers and businesses to open an account by simply taking a selfie through the FNB app. Furthermore, it also introduced additional innovations, namely eBucks Travel and nav>> Money on the app.
Speaking during the launch, FNB CEO Jacques Cilliers said the bank's new financial solutions are another chapter in the bank's innovation journey. "Today marks a significant milestone in our 180-year history as we move beyond being a digital innovator to a broader contextual platform disruptor. It is through this contextually helpful platform that we can offer holistic financial solutions and become a trusted partner to the broader society."
The selfie onboarding function, which is live on the FNB app, leverages on the relationship the bank has with the Department of Home Affairs (DHA).
According to FNB, through biometric facial verification on the app, both consumers and business owners can begin the process of opening an account with the bank. The identity verification done through the DHA, it stated.
Customers will also be able to order and schedule courier delivery of new bank cards, switch debit orders, and setup digital banking immediately. Those individuals looking to switch banks can simply download the app and follow the prompts. All that will be required is an email address and to answer eight questions to set up the new account.
Time is becoming money for people and this way will enable people to seamlessly open a bank account without the need for proof of address or ID request, said Raj Makanjee, FNB Retail CEO.
"Our focus is on developing a strong customer-centric integrated financial services offering which is underpinned by digitisation. We have invested substantially to introduce helpful digital innovations that move beyond just banking, but enhance customers' lives by helping consumers to help themselves," stated Makanjee.
Expanding its nav>> offering, FNB has also introduced nav>> Money. This new offering is a digital money management solution that aims to help customers improve their financial health daily and credit card functionality that allows customers to courier and track card delivery on the FNB app, said the bank.
According to FNB, since introducing the nav>>car tool, which allows South African FNB customers to renew their car licences online, it has already registered 180 000 cars and completed 11 000 licences in just under a year.
With nav>> money, which is also available within the app, FNB hopes to help customers bring their money to life.
The bank explained that every morning a customer can access an updated view of their financial health based on three features: track my spend, my available funds and my credit status.
Another new offer from FNB is eBucks Travel option. eBucks Travel incorporates a travel offering with functionality that speaks directly to FNB customers' travel needs.
This includes booking a flight, hiring a car, airport transfers with Avis peer-to-peer and access to the slow lounge for FNB customers.
eBucks Travel is available via the Web site on mobile or desktop, online banking and will soon be coming to the app, said FNB.