Geekulcha names SA's top 15 young geeks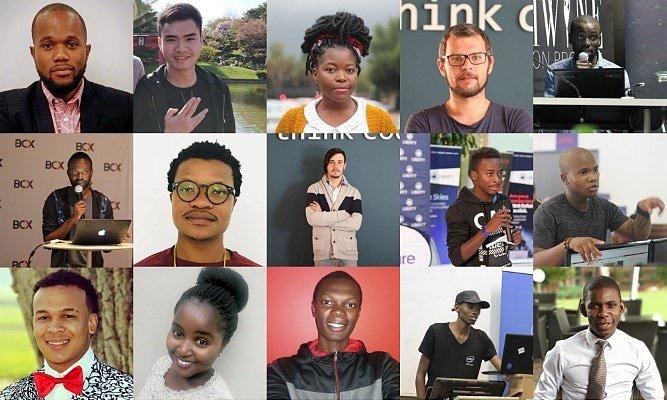 Geekulcha has named the 'Top 15 Young Geeks in South Africa'. These are the youngsters who are playing a role in igniting and developing tech capacity in the country.
The young geeks were nominated between January and April 2018 and after undergoing a screening process, the top 15 were selected through Geekulcha's EXCO, Council and GKSS structures.
The Top 15 Young Geeks initiative was created in 2017 to showcase and assess the health and state of Geek Culture, or digital capacity, in South Africa. "In 2018, Geekulcha dedicated its programmes to a geek culture of sustainable innovation," says Tiyani Nghonyama, creator of the initiative and COO of Geekulcha.
Collaborative opportunities
Geekulcha, a platform with over 9 800 young people in ICT, creates and enables platforms for innovation and creativity through tech hackathons, open data quests, trainings and other activities. The goal is create a vibrant and sustainable geek culture in Africa. Tech activities that Geekulcha drives are set on a pipeline of being high school learner, university student and to the job market for the young geeks.
Exposing young talent to the corporate world for work and collaborative opportunities is one of the key focus areas of the organisation.
Top 15
Selected based on nomination motivation, impact in the community and digital capacity, here are the top 15 young geeks in SA:
Mabu Manaileng: Manaileng was born and raised at a village called Ga-Masemola in the Sekhukhune district of Limpopo. He obtained his MSc in computer science focusing on artificial intelligence from the University of Limpopo.
Hlulani Baloyi: Baloyi is a digital analyst (full stack developer), who works for a consulting firm. She graduated from the Tshwane University of Technology in 2014 with a diploma in information and communication technology (majoring in technical applications).
Josiah Thobejane: Thobejane is a 19-year-old man whose main interest is technology. As of 2018, he is a second year software development student at Rosebank College.
Gary Odendaal: Odendaal grew up in East London and started his career as a data capturer. He quickly worked his way up to a position as a data analyst and relocated to Johannesburg in 2012.
Kim Mukenge: Mukenge is an entrepreneur in technology, and a lecturer in user experience (UX) and graphic design. Mukenge founded Kimard Studio in 2014, a business that focuses on consulting in gamification and UX design, as well as internal game products for education and entertainment.
Gift Nxumalo: Nxumalo specialises in information security, robotic process automation, security architecture, vulnerability assessments and penetration testing. He has won various hackathons including the PwC information security hackathon and the CSIR data science challenge.
Sandiso Ncube: An entrepreneur and business analyst with experience across business analysis, technology solution consulting, project management, small business advisory, training and development, and commercial property maintenance. He is passionate about people, technology, finance and entrepreneurship.
Tyler Maclachlan: Maclachlan is one of the winners of the AB InBev Hack the World Johannesburg competition. He is hard working, and has the ability to think on his feet and turn anything he touches into something innovative. In short, he is Lunar Web Development's programming God!
Pertunia Tladi: Tladi grew up in Polokwane, Limpopo, and graduated with a BCom (IT) degree from the University of the Free State in Bloemfontein. She is currently a technical engineer at the SQS Group.
Mukondli Dumela: Dumela is a software development and multimedia graduate from the University of Pretoria, who came up with the idea of creating a dictionary after he found it difficult to find Xitsonga words on Google and other search engines while doing a research project.
Moses Mhlwana: Motivated by the movie 'The Social Network', Mhlawana became interested in the world of ICT. He was introduced to artificial intelligence technologies by Geekulcha, and has followed every event they hosted.
Frannest Toll: Toll is a 20-year-old ICT student at the Cape Peninsula University of Technology. He also a network marketer and a crypto-currency investor.
Henry Chen: Chen took his first step by attending hackathons while in Grade 10 in the Northern Cape. He always pushed his limit to reach another level as a geek through technologies such as AI, IOT, robotics and software, learning to apply them in real-life scenarios.
Phathutshedzo Khabubu: Khabubu is a co-founder of the start-ups Open Kasi and The Plug Social Platform. He has learnt how to build software through platforms such as YouTube and the Microsoft Virtual Academy, and has applied his skills through the various programmes that Geekulcha offers.
Mzwakhe Besho: Besho prides himself in doing his work to his utmost ability. He always pushes himself to the limit when it comes to his school work, and has dedicated himself to trying his best to help his peers achieve their goals too.