Human and machine collaboration changing the face of BI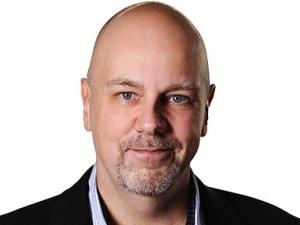 The collaboration of human beings and machines is the key to business success, says Lyle Petersen, business intelligence business analyst of ITS Woolworths SA, speaking at the ITWeb Business Intelligent & Analytics Summit 2018 in Johannesburg this week.
Petersen noted as machine learning becomes increasingly sophisticated and is able to contemplate quantities of data no human could match, companies will need architectures that seamlessly combine artificial intelligence with human expertise.
"This approach means organisations have the use machine capabilities to analyse organisational data at scale - with large processing power - combined with the human ability, to reason, collaborate and think creatively and intuitively."
Organisations with collaborative analytical teams and more embedded analytics in visualisations - shared across the enterprise - will see improvements in knowledge management, he added.
Hans Hultgren, a data warehousing, business intelligence, data modelling and big data advisor, author and trainer, said the rebirth of logical modelling is critical in a big data and blockchain world.
Hultgren noted a new type of thinking is needed for organisations' data teams to succeed.
"If you are involved in modelling and architecture, and even into any kind of data warehousing or BI, you already have some preconceived notions of how it works. And those things actually hold you back. We have to really consider and think differently than we did before ...we have to unplug from that and think a different way."
Hultgren said organisations always resist this change as it is not what they are used to doing.
Aneshan Ramaloo, analytics practice lead for SAS, said collaborative analytical teams have become the key for success. When BI analysts, citizen data scientists, and data scientists come together, more and better insights can be gleaned, he noted.
Analytical visualisation can help the collaboration process and is the catalyst in making analytics pervasive in organisations, he continued.
"The BI analyst may monitor performance using dashboards from their mobile devices. The citizen data scientist may engage in more sophisticated analysis and become more informed about a deeper variety of analysis. The data scientist benefits by being able to prototype and look at the data in ways they may not have considered previously."
Frans Vermaak, Praesignis CTO, pointed out that combining big data with emerging technologies will lead to a company gleaning better intelligence or insights.
Therefore, data scientists and other business intelligent professionals have a responsibility to understand the value and application of trending technologies like blockchain, IOT, artificial intelligence, cloud computing and Hadoop.