Craving a human touch
Data humanisation contextualises the data in order to make customer interactions more natural.
Millions of bits of information - that's all data is, unless it's used effectively. In the contact centre environment, there's no point in loading endless data into storage and not using it. Insights provided by data analytics are just the beginning; data can be humanised to develop more personalised business interactions.
While there's been a shift to technology-based solutions, companies are recognising the need to enhance human interactions as has been done in the past, only in the context of being supported by the advances in technology that have been made.
But, what is humanisation of data?
It makes big data easy to access, integrate and analyse. It should be available to business analysts who orchestrate strategic decision-making. It helps big data tell its story: big data can provide stories that drive business value only if it is enriched by the full context of all data available.
Contextualising data
Humanising data makes it accessible for analysts, giving them capabilities usually available only to IT. It renders data into information that is easily accessible and highly relevant. Additionally, analysis is then a more natural process; since it's not limited to programming and stats, if humanised, this gives the data context.
While many developers are hard at work developing AI-based solutions that can understand/interpret human interactions and respond appropriately, fewer are tasked with sophisticated data management that can use customer intelligence to obtain a holistic view of the customer. In fact, the opposite is true - turning humans into data is far more popular. The challenge is that as more and more data accumulates across more touch points, the picture of the customer can become murkier.
At the heart of enhanced customer experience lies deep personalisation of services.
This is short-sighted, though, in the customer service environment where qualities such as empathy are not prioritised. This results in clinical interactions that may get the job done at a functional level, but without engaging with customers' emotional intelligence. It is well known that emotions are listed as the biggest influence in a sales transaction, but they must be prioritised in customer service, too.
I'm not talking about turning machines into humans, fortunately; that remains the province of science fiction. I'm talking about creating a data-based reflection of an individual's activities, characteristics and preferences.
A benefit to humanising data is that users are making effective use of it. It's costly to store data, and it can be tricky to manage, but great customer service specialists understand that at the heart of enhanced customer experience lies deep personalisation of services. Data is the key to unlocking just that.
Of course, it's not simply about enhancing human-to-human interactions. Humanising data can aid in improving self-service interactions too, adding that human element to what could be an otherwise clinical task. The information provided by the minutiae of human lives - how they go about doing absolutely everything, has been termed "thick data", all of it describing human existence and connection, rather than just big data.
It takes complex solutions to sift through all of the thick data for details that are relevant for companies, but it's worth it. It reveals more about the customer, especially when the insights are drawn in tandem with insights from big data - the latter being a more predictable source of information, less prone to the fluctuations human emotions can inject.
It boils down to interpretation: data analytics can only provide what is required in terms of the metrics applied. A human touch is necessary when establishing the metrics in order to obtain detail that isn't simply quantitative in nature, but information rich in details that aid in fleshing out customer intelligence.
Ticking boxes, missing the bigger picture
In the contact centre environment, agents may be ticking all the boxes on their task sheets - greeted customer, understood challenge, resolved interaction, offered additional assistance if necessary, etc - without ever engaging with any kind of personalisation. A simple example: if an agent can see on the dashboard that the customer on the line is celebrating a birthday, why does that agent not wish the customer a happy birthday? That's part of the humanisation of data - ensuring the agents working with the data are trained to gain insights of their own and to engage with an empathetic voice.
Humanising data takes the spooky element away from data - customers can be jittery about the information stored about them, wondering if the contact centre has a spy camera aimed at them, but humanising the data allows the contact centre to get to know them more closely according to their preferences, removing the "Big Brother" feel that data-based interactions can cause.
When considering all the sources of data that contemporary life provides, humanising data does what consumers want - it adds meaning to interactions, and consumers aren't simply looking for their queries to be dealt with, with no acknowledgement of their personalities. They want meaningful interactions. After spending 24 hours a day connected to a device, it becomes almost a craving to be recognised as human.
If a business is operating using data without the bigger picture, ie, context, perhaps it's time to take a closer look at reintroducing the customer-centric, personalised service the market craves.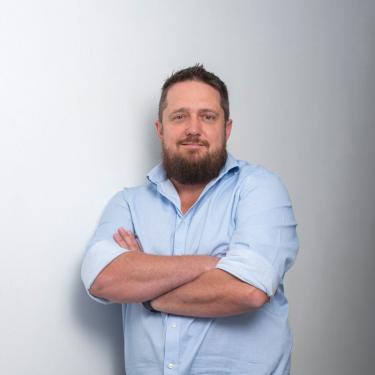 CEO of INOVO.
With over 10 years of operational and strategic experience in the South African contact centre industry, Wynand Smit's understanding of technology and its application to business has benefited multiple organisations across a variety of industries. As CEO of contact centre solutions provider INOVO, he is passionate about using the contact centre as a platform to drive positive change in a business.