Build for change with enterprise monitoring platforms
Today, every organisation's customers are in the midst of a massive paradigm shift, knowing their companies need to be built for change in every aspect of their technology and business strategies, including:
Infrastructure: Can today be located anywhere, running on anything and servicing organisations' most vital systems.
Availability: Infrastructure must be "always-on", which is crucial to keeping companies competitive, brand protection and stable revenue streams.
Software: Leveraging it so businesses can become agile enough to respond to fast-shifting market dynamics.
The infrastructure world has become very complex and more difficult to manage. In this scenario it is easy for monitoring to become error-prone, reactive and unreliable.
As businesses look to align their organisations with today's digital realities, IT decision-makers are increasingly gravitating toward a number of emerging technologies and services. These offerings are introducing unprecedented opportunities and challenges, both for enterprises and the service providers with whom they work, who must begin to incorporate these offerings into their service mix – or start losing market share to those who do.
In the application economy, the market winners will be the ones that are built to change. They'll be the ones who can sense, and quickly respond to, shifting market dynamics. They will also be the ones who can deliver innovative applications that offer a compelling user experience – and continuously improve that experience.
They'll be bringing innovations to market faster and leveraging more data to fuel better decisions and service offerings. They'll be the ones extracting maximum returns from their infrastructures and investments.
Only through digital transformation can businesses become built to change, and that requires innovation across the spectrum of how digital services are developed, supported and delivered. As a result, businesses are adopting a wide range of new change-enabling technologies and approaches.
Emerging skills and knowledge gaps
While the adoption of these technologies and approaches has been widespread, they still represent new environments, and these offerings continue to evolve quickly. Acquiring and retaining internal staff that have the necessary skillset in these emerging systems can be difficult for enterprise IT teams.
Another thing to take into consideration is how do companies build a strategy and financial model to justify this investment, and what are their chances of success with the strategy?
In the application economy, the market winners will be the ones that are built to change.
These emerging technologies will lead to increased reliance on service providers because by leveraging their services and expertise, organisations can realise faster onboarding, gain access to proven reference architectures and avoid common pitfalls.
For organisations that have yet to deploy emerging offerings, service providers can deliver initial consulting and engagement services, helping with such efforts as evaluating various solutions, designing implementations, planning and managing deployments.
Once companies start to run new technologies in production, these services become critical to business success. If these platforms encounter downtime or performance issues, it can have an immediate and significant impact on customer-facing services, workplace productivity and company revenues.
Consequently, establishing effective, continuous monitoring of these environments is critical. IT staff members need to monitor their implementations persistently so they can identify bottlenecks and fix issues. To be effective, companies need to gain robust capabilities for tracking and managing performance, availability, utilisation and end-user service levels.
Scrutinise the challenges
While there may be specific monitoring tools for these emerging technologies, the reality is that businesses are typically running a mix of virtualisation, private cloud and traditional infrastructures – and they have tools in place for monitoring these different environments.
If an organisation adds monitoring tools specifically for any one of these emerging technologies, the result will be even more isolated monitoring tools, which presents a number of challenges, including:
Disjointed alerting: With a myriad monitoring tools, IT teams are exposed to inconsistent, fragmented alerting, with each tool generating unique data, alerts and escalation processes. Not only does this mean a lot of work in compiling and aggregating data for reporting, but also administrators may have to deal with issues like so-called alarm blizzards when one system failure has a ripple effect on other systems.
Time-consuming troubleshooting: When issues arise, administrators struggle because distinct teams each need to check their own tools to try and identify the source, adding to the effort and complexity associated with managing IT environments.
Limited insights into service levels: Working with multiple tools, teams lack fundamental insights into the performance of the end-to-end infrastructure and the business services on which users rely. IT teams have a hard time gaining timely, useful insights needed to pre-empt issues, so they remain consumed with reacting to problems after the fact, and service levels suffer.
Lack of holistic insights for capacity planning: Relying on isolated tools, IT teams struggle to track resource utilisation across various service silos. As a result, it is time-consuming and difficult to allocate workloads intelligently and make optimised infrastructure investments.
Ongoing managed monitoring can provide the solution to this dilemma and not only complement new offerings, but also become an optimal way for service providers to gain entry into businesses that already have implemented these solutions.
Additionally, it can result in enabling service providers to enhance offerings, expand markets and deepen account penetration.
In conclusion, delivering managed monitoring services represents a compelling opportunity for many service provider businesses. However, the only way they can establish monitoring services that stand out in the marketplace and deliver convincing value to customers is by leveraging robust, enterprise-grade monitoring platforms.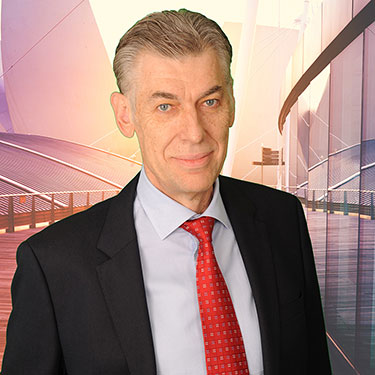 CTO at CA Southern Africa.
Andrea Lodolo, CTO of CA Southern Africa, is an IT veteran with over 30 years' experience in the ICT arena in the Southern African market. He commenced his career as a field engineer working on mechanical billing systems. From there, he moved to mainstream computers, specialising in Unix systems with Unisys. In 1996, he joined CA, specialising in systems management technologies on distributed platforms. He has held various management positions at CA, including presales, services, education and technical operations manager. In 2010, he was appointed CTO of CA Southern Africa.