KKR buys BMC
The acquisition, led by Bain Capital Private Equity and Golden Gate Capital, resulted in a deal worth $8.5 billion.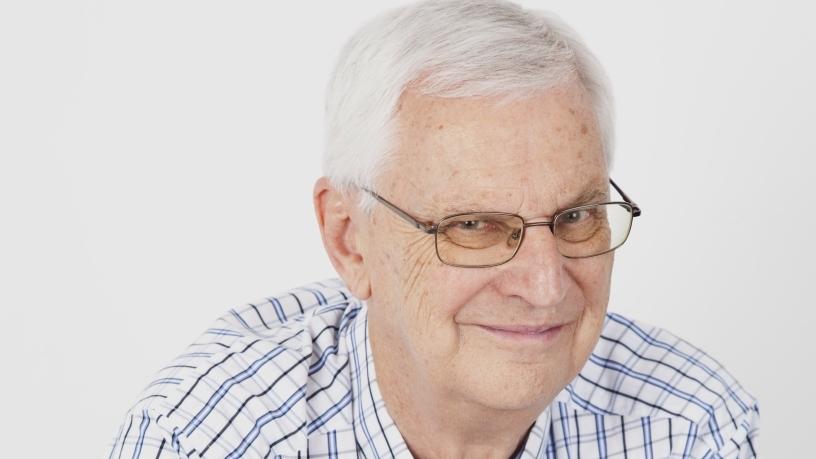 BMC changing hands again dominated the international ICT market last week.
At home, Ayo Technology's restructuring regarding Kilomix was the main local story.
Key local news
* Excellent year-end numbers from Huge Group, with revenue up 63.2% and profit up 188.7%.
* Mixed year-end figures from Telkom SA, with revenue up 0.1% but profit down 18.1%.
* Mixed interim numbers from Reunert, with revenue up 9.5% but profit down 4.5%.
* Mediocre full-year numbers from ISA, with revenue down 31% and profit down 39%.
* Randvest Technology Holdings, a new investment vehicle chaired by former BCX CEO Isaac Mophatlane, acquired ICT infrastructure provider Bridging Technologies SA.
* Ayo Technology Solutions made a R990 million investment in Kilomix, which owns 30% of BTSA, a subsidiary of the BT Group.
* A renewed JSE cautionary by Labat Africa.
* The appointments of Jonas Bogosh as CEO of BCX; and Kate Mollett as Veeam Software's regional manager for SA.
* The resignation of Ian Russell as CEO of BCX.
* The retirement of Telkom's group CIO, Len de Villiers.
Key African news
* Very good year-end figures from Econet Wireless Zimbabwe, with revenue up 34% and profit up 265%.
* MTN Group's subsidiary, Scancom (MTN Ghana), launched an IPO in Ghana with the intention of listing on the Ghana Stock Exchange.
* The appointment of Claude Schuck as Veeam Software's regional manager for Middle East and Central Africa (was regional manager for SA).
Key international news
* Ciena acquired privately held Packet Design, a provider of network performance management software focused on Layer 3 network optimisation, topology and route analytics.
* Hero Electronix, the electronics and technology venture of the Hero Group, bought India-based Zenatix, an IOT player.
* Iron Mountain purchased EvoSwitch Netherlands and EvoSwitch Global Services for EUR205 million.
* KKR acquired BMC, a systems software provider owned by a private investor group led by Bain Capital Private Equity and Golden Gate Capital, together with GIC, Insight Venture Partners and Elliott Management, in a deal worth $8.5 billion. The latter group took BMC private in 2013 for $6.9 billion.
* Eric Carreel bought Nokia's digital health business, including activity trackers and smartwatches.
* Zynga purchased privately held mobile game developer Gram Games for $250 million.
* Alibaba made an additional $488 million investment in Ele.me, the online food delivery start-up.
* Alibaba led a $1.38 million investment in ZTO, a Chinese courier firm.
* Deutsche Telekom made a EUR284 million additional investment (5%) in Greek telco, Hellenic Telecom, raising its stake to 45%.
* NetEase invested in Bungie, an independent employee-owned studio.
* Rakuten, the Japanese e-commerce firm, invested in Azimo, a UK-based payments group.
* SoftBank Group made a $2.25 billion investment in GM Cruise Holdings, the carmaker's autonomous vehicle unit.
* A federal judge has dismissed Kaspersky Lab's lawsuit challenging the US government's ban on its products, meaning the prohibition will remain in effect.
* Tencent Holdings is suing two companies under domestic rival Toutiao for alleged defamation, escalating its growing feud with the firm behind what is currently the world's most downloaded iPhone app.
A federal judge has dismissed Kaspersky Lab's lawsuit challenging the US government's ban on its products.
* French telco Iliad has launched its operations in Italy, becoming the fourth mobile operator in that country.
* Tencent Holdings, which owns China's top social media app WeChat, has scrapped an investment of up to $4.7 million in a content start-up that has been criticised online and by state media for its handling of copyright issues.
* Toshiba has completed the $18 billion sale of its chip unit to a consortium led by US private equity firm Bain Capital.
* Very good quarterly figures from Analog Devices, Keysight Technologies and Salesforce.com.
* Good quarterly numbers from Kulicke & Soffa, QAD (back in the black), Tech Data and VMware.
* Satisfactory quarterly results from Chicony Electronics, Descartes Systems, Elbit Systems, HP and Marvell Technology Group.
* Mediocre quarterly results from Cellcom Israel.
* Mixed quarterly figures from Ciena and Partner Communications, with revenue up but net income down; and from Semtech, with revenue down but net income up.
* Quarterly losses from Box, Daktronics, Jianpu Technology, Workday and Yext.
* The appointments of Nikesh Arora as CEO and chairman of Palo Alto Networks; Mark McLaughlin as vice-chairman of Palo Alto Networks (was CEO); Kent Thexton as interim CEO of Sierra Wireless; and Michael Zeisser as chairman of XO Group.
* The resignation of Ilan Levi, CEO of Stratasys.
* The retirement of Jason Cohenour, CEO of Sierra Wireless.
* The departure of David Liu, chairman of XO Group.
* A very good IPO on London's AIM market by Codemasters, a video games company.
Research results and predictions
Worldwide:
* Global sales of smartphones to end-users returned to growth in the first quarter of 2018, with a 1.3% increase over the same period in 2017, according to Gartner. Compared to the first quarter of 2017, sales of total mobile phones stalled and reached 455 million in Q118.
* Worldwide shipments of hardcopy peripherals increased 1.7% to nearly 23.8 million units in Q118, according to IDC.
* After declining 0.3% in 2017, the worldwide smartphone market is expected to contract again in 2018 before returning to growth in 2019 and beyond, according to IDC. It forecasts a drop of 0.2% in 2018 to 1 462 million units, which is down from 1 465 million in 2017 and 1 469 million in 2016. Looking further out, IDC expects the market to grow roughly 3% annually from 2019 onwards, with worldwide shipment volume reaching 1 654 million in 2022 and a five-year CAGR of 2.5%.
* Vendor revenue in the worldwide server market increased 38.6% year-over-year to $18.8 billion during Q118, according to IDC. Worldwide server shipments increased 20.7% year-over-year to 2.7 million units.
* Worldwide spending on augmented reality and virtual reality is forecast to achieve a five-year CAGR of 71.6% over the 2017-2022 forecast period, according to IDC.
* Global shipments of personal computing devices, comprising traditional PCs (desktop, notebook and workstation) and tablets (slate and detachable), are expected to decline 3.5% year-over-year in 2018, which is an even steeper decline from the 2.7% in 2017.
Stock market changes
* JSE All share index: Up 0.6%
* FTSE100: Down 0.4%
* DAX: Down 1.7%
* NYSE (Dow): Down 0.5%
* S&P 500: Up 0.5%
* Nasdaq: Up 1.6%
* Nikkei225: Down 1.2%
* Hang Seng: Down 0.3%
* Shanghai: Down 2.1%
Look out for
International:
* Verint Systems merging its security division with Israeli cyber surveillance firm NSO Group, in a deal worth about $1 billion.
South Africa:
* Resolution regarding spectrum allocation in SA.
Final word
Fortune magazine has published its 64th running of its Fortune 500 list. In total, Fortune 500 companies represent two-thirds of the US GDP, with $12.8 trillion in revenue, $1 trillion in profit, $21.6 trillion in market value, and employ 28.2 million people worldwide.
Included in the top 100 from a technology perspective are:
* 4: Apple (was three)
* 8: Amazon.com (was12)
* 9: AT&T (no change)
* 16: Verizon Communications (was 14)
* 22: Alphabet (was 27)
* 30: Microsoft (was 28)
* 34: IBM (was 32)
* 35: Dell Technologies (was 41)
* 46: Intel (was 47)
* 58: HP (was 61)
* 62: Cisco (was 60)
* 74: Charter Communications (was 96)
* 76: Facebook (was 98)
* 82: oracle (was 81)
* 83: Tech Data (was 107)
* 99: General Dynamics (was 90)
Further analysis will follow next week.