AT&T/Time Warner deal gets thumbs up
A federal judge rules AT&T can proceed with its $85.4 billion acquisition of Time Warner without any conditions.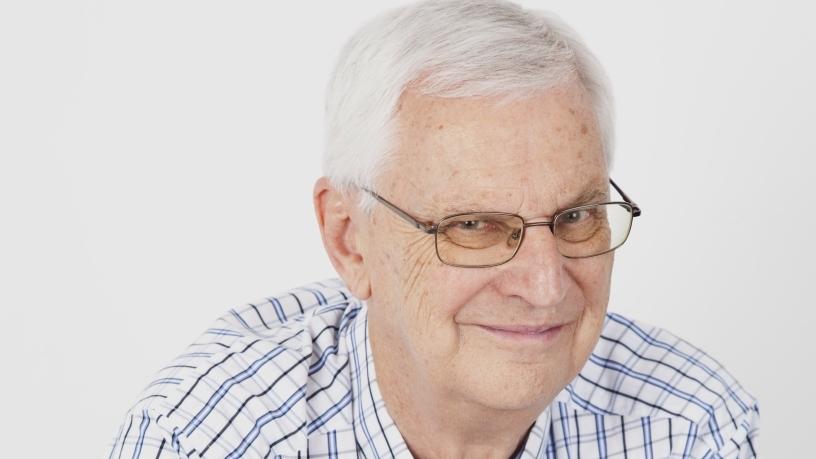 The AT&T/Time Warner deal dominated the international ICT market last week. At home, Vodacom's planned BEE deal was the main local story.
Key local news
* Positive trading updates from Ellies Holdings and Naspers.
* A negative trading update from Silverbridge Holdings.
* Altron acquired iS Partners for R225 million through Altron TMT. This includes iS Partners' primary subsidiaries, Karabina Solutions and Zetta Business Solutions. Karabina provides business technology services with expertise across multiple industries, and Zetta offers business solutions enabled by information platforms to many of SA's leading organisations.
* The additional investment by Lebashe Financial Services in online credit marketplace RainFin, in a deal that raises the former's stake to 75%.
* Randvest Capital invested in cyber insurance provider MyCybercare. Randvest Capital, the parent company of Randvest Technology Holdings, is an investment firm owned and chaired by Isaac Mophatlane, ex-CEO of BCX.
* The Department of Telecommunications and Postal Services intends to create a 'new' state-owned ICT infrastructure company that will allow SA to become a major player in Africa as well as abroad. In terms of the restructuring, Sentech and Broadband Infraco will merge to form a state-owned ICT infrastructure company, while SITA's functions will be remodelled to establish a state-owned IT company.
* Local audience engagement engine and data analytics platform Colony Live has expanded to the US following its success in SA.
* Euphoria Telecom's Seraphere is set to become what it believes to be the first South African white label carrier-agnostic cloud PBX platform.
* TomTom has concluded a transaction with local black entrepreneurs that will see it sell off its South African maps business. While TomTom's telematics and consumer divisions will remain in their current form, the maps business will be renamed mapIT as part of the transaction. The group of black entrepreneurs taking over the business are led by Kamal Ramsingh, who, until the end of 2016, was a senior partner at Deloitte Consulting Africa and led the technology consulting practice for five years.
Microsoft bought five games studios.
* State-owned freight and logistics company, Transnet, is in the process of transitioning all of its ICT services in-house, bringing an end to an almost eight-year contract with T-Systems.
* The Vodacom Group has proposed a new broad-based black economic empowerment ownership transaction, in what will be the largest BEE transaction in the telecoms industry to date, worth up to R17.5 billion.
* A renewed JSE cautionary by EOH.
* The appointment of minister Siyabonga Cwele as chairman of the International Telecommunications Satellite Organisation, marking the first time SA has been elected to chair the group.
Key African news
* The Chadian government has launched a tender for the award of a fourth mobile licence.
* MTN aims to launch a mobile service in Namibia around the end of August.
* Afrimax, the company that has run several mobile operations in Africa under the Vodafone brand, says Vodafone Zambia is to have "new ownership".
* The retirement of Lars Henrik Stork, CEO of Vodacom Zambia.
Key international news
* Accenture acquired designaffairs, a strategic design consultancy headquartered in Germany.
* Comcast made a $65 billion unsolicited bid for most of the assets of 21st Century Fox.
* Entravision Communications bought Smadex, a digital advertising technology company.
* Genpact purchased Commonwealth Informatics, a market-leading provider of cloud-based drug safety analytics products and services for medical research and healthcare delivery.
* IBM acquired Armanta, an analytics software company whose technology platform helps financial institutions meet the regulatory guidelines set by the financial authorities.
* Microsoft bought five games studios, including Ninja Theory, Undead Labs and UK-based Playground Games.
* Software AG purchased TrendMiner, a company that offers an intuitive self-service analytics platform for time-series-based data.
* Splunk acquired VictorOps, a leader in DevOps incident management, for $120 million.
* Tableau Software bought Empirical Systems, a pioneering artificial intelligence start-up.
* Viasat purchased Horsebridge Defence and Security, a UK-based company focused on design, system integration and support of deployable secure networks.
* Workday acquired Adaptive Insights for $1.55 billion, paying a hefty premium for the cloud-based company that was expected to go public last week.
* Toyota Motor led a $1 billion investment in Southeast Asian ride-hailing firm Grab, which was launched after it bought the regional business of Uber Technologies.
* Rockwell Automation made a $1 billion (8%) investment in software maker PTC, as the companies plan to focus on technologies increasingly being used in smart factories.
* A federal judge has ruled that AT&T can proceed with its $85.4 billion acquisition of Time Warner without any conditions, marking a historic defeat for the Justice Department that could rewrite the media landscape and set the stage for other deals. The merger, which is now closed, including debt, is the fourth largest deal in the global telecoms, media and entertainment space and the 12th largest deal in any sector.
* Qualcomm's $43 billion acquisition of NXP Semiconductors has been approved by Chinese regulators, removing the final regulatory hurdle for the purchase, which has been pending for more than 18 months.
* The US International Trade Commission has recommended a trade judge find that Apple infringed at least one of Qualcomm's patents, a move that could lead to blocking the import of some iPhones.
* Very good quarterly figures from Adobe.
* Good quarterly numbers from Jabil Circuit (back in the black).
* Satisfactory quarterly results from SAIC.
* Quarterly losses from Finisar, Pivotal Software and Xiaomi.
* An excellent IPO on the Euronext Amsterdam exchange by Adyen, a Netherlands-based payment processing firm.
* A very good IPO on the Shenzhen exchange (China) by CATL, a Chinese manufacturer of batteries, especially ones for electric vehicles.
Research results and predictions
EMEA/Africa:
* The EMEA smartphone market showed some stability in the first quarter of 2018 in unit terms, according to IDC, while its value grew to exceed its previous first quarter peak result in 1Q15. The total value of smartphone sales was $29.967 billion, and unit volume was 86.523 million.
Worldwide:
* There will be 3.5 billion cellular connections linked to the Internet of things by the year 2023, according to Ericsson.
* The growth at the end of 2017 continued for the worldwide server market in the first quarter of 2018, as worldwide server revenue increased 33.4% and shipments grew 17.3% year-over-year, according to Gartner.
* Worldwide spending on the technologies and services that enable the digital transformation of business practices, products and organisations is forecast to be more than $1.1 trillion in 2018, an increase of 16.8% over the $958 billion spent in 2017, according to IDC.
* Worldwide spending on IT by financial services firms will be nearly $500 billion in 2021, growing from $440 billion in 2018, according to IDC.
* Industry cloud spending across four major industry groups (finance, manufacturing, healthcare and the public sector) will total $22.5 billion globally in 2018, according to IDC. The finance industry and the public sector will spend $4.5 billion and $4.3 billion respectively, while the manufacturing industry is estimated to spend close to $3 billion on industry cloud deployment in 2018. Looking at 2019, IDC forecasts the four combined industries will increase spending by 24.3%, a rate similar to that of 2018. Both the finance industry and the public sector are expected to grow below average, at 23.4% and 19.4% respectively, while the healthcare and manufacturing industries will increase their spending on industry cloud solutions by 26.1%.
Stock market changes
* JSE All share index: Down 1%
* FTSE100: Down 0.1%
* DAX: Up 1.9%
* NYSE (Dow): Down 0.1%
* S&P 500: Flat but up
* Nasdaq: Up 1.3%
* Nikkei225: Up 0.7%
* Hang Seng: Down 2.1%
* Shanghai: Down 1.5%
Look out for
International:
* The winner in the battle for Sky that is taking place between Comcast and Rupert Murdoch's Twenty-First Century Fox.
South Africa:
* Further news regarding the South African government's ICT plans.
Final word
CRN recently published its 2018 list of the top 500 solution providers in North America. The list contains many of the obvious candidates; however, the following are some of the more interesting entries in the top 50:
* 3: Tata Consultancy Services, the highest of the various Indian services organisations
* 7: World Wide Technology, a US-based privately-owned organisation
* 8: SHI, a US-based privately-owned operation
* 9: Dimension Data, a company now owned by NTT
* 11: SoftwareONE, a Swiss privately-owned operation
* 22: Atos, the highest of the 26 newcomers
* 29: SS&C Technologies, the recent buyer of DST Systems
* 30: Logicalis, part of Datatec
* 32: Hughes Network Systems, another of the new entrants
* 34: ConvergeOne, another new entrant