Don't be naïve about digital printing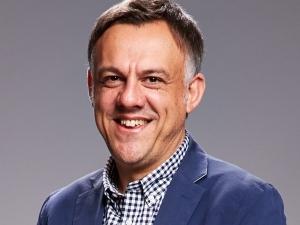 Packaging has survived, and it's still evolving
Naïve natural mineral water isn't available in South Africa for one simple reason: it's a brand that doesn't exist. If it did, however, you can be certain it would reach you in innovative packaging that took advantage of the latest advances in digital printing. That's because this "brand" was the subject of a case study presented by HP's Paul Randall at the HP/Kemtek Digital Printing and Branding Workshops in mid-July.
Art of possibilities
Based on insights and information shared by Randall during his compelling presentation, delegates at The Art of Possibilities workshops were asked to divide themselves into teams and tackle the challenge of launching naïve water into the crowded South African marketplace in ways that utilised the potential of the latest printing equipment.
Several teams independently hit on the idea of using HP Mosaic software to create infinite variations on traditional South African regional textile and beading patterns, in the same way that Diet Coke has produced 2 million unique labels for a promotion in Israel.
Engaging packaging
Consumer engagement was a key part of several of the suggestions, with thirsty South Africans being asked to submit their water-saving tips for their chance to have their moments of fame when their tips and photos were printed on bottles (echoing successful promotions by KitKat and Coke).
Randall had earlier explained how customised and versioned packaging could be used to generate additional revenue (Heineken was just one of the examples he cited of a major international brand following this route). Several teams suggested that elements of naïve water's heritage packaging could be incorporated into a locally relevant online offering, whereby consumers could design and purchase naïve-inspired gift items online.
Delegates also learned how digitally printed packaging could drive Web site and social media traffic through unique code numbers on products that offered the chance to win prizes, and this idea was also enthusiastically embraced by workshop delegates.
Changing the brandscape
The successful "launch" of naïve water underlined the transformative effect of digital printing on brands. Earlier in his presentation, Randall had explained the challenges faced by modern brands, and the continued relevance of packaging.
Whereas traditional media advertising (OOH, TV, print and radio) has been losing ground to online marketing, packaging remains the one traditional consumer touchpoint that is undiminished. Consumers cannot opt out of seeing it; nor can they block it. They also typically (depending on the nature of the product) have several moments when they engage with it, from selection through purchase, unpacking and use.
Set against this is the fact that many consumers are becoming less loyal to brands, and the trend towards a more self-orientated society is being reflected in a turn away from brands that are perceived as faceless or homogenous. Rather, people are spending their time and money on brands that can convincingly position themselves as authentically niche or craft. Equally, modern consumers are more socially and environmentally conscious, attracted by exclusivity, and social media savvy.
Packaging in the digital age
Randall outlined how digital technology can address each of these trends and enable brands (and their packaging) to remain relevant. Whereas the famous 'names on a bottle' promotion by Coke was not genuine personalisation, labels can now be printed in ways that customise and version the product. We're living in the era of packaging as media.
True personalisation can be achieved by incorporating consumer-generated content into one-of-a-kind packaging: Oreo is just one of several brands that has successfully monetised this idea.
HP's Mosaic software can be used to create limitless variations on a design (Smirnoff is another brand that has raised eyebrows by collaborating with artists to celebrate not only their own heritage, but the desirability of standing out in a crowded bar). Rather than giant brands being seen to manipulate consumers, people can now choose from a range of manipulated images that better reflect their uniqueness.
Real-time packaging initiatives, to prove the freshness of a product, for example, are now also possible. This removes the delay factor from consumer gratification.
Reduced lead times with digital printing mean timeous promotions (such as event-specific packaging) are much easier to achieve and manage, while brands can burnish their socially or ecologically responsible credentials through campaigns such as Amarula's #NAMETHEMSAVETHEM, which also drove increased Web traffic and created a genuine feelgood factor.
Last, but not least, Randall explained how the Brand Innovations Team at HP is reaching out to design and branding agencies as part of a drive to educate creative professionals on the possibilities of digital printing. It's a revolution that's almost as refreshing as naïve water itself.
For any queries on digital printing, contact Wendy McLoughlin, Business Development Manager: wendyl@kemtek.co.za.