Are the luddites back? Both humans and tech will prevail
We won't be able to stop advanced technologies being pervasive and automating jobs, so workers must remain ahead of the workplace game so that machines do not lead them.
While technology has added tremendous value to human lives during the last 200 years, people in general and workers in particular have always been suspicious of and felt threatened by technology.
Although the role of technology in our lives is highly appreciated, some among us have adopted a love-hate stance towards technology advancement (shocks). This love-hate stance is fuelled by threats of job losses and a negative attitude towards (the real or suspected) role of technology in the invasion of privacy, increment of cyber crimes, etc.
Technology shocks always led to massive job losses and workers have met this with stiff resistance. There has always been tension between blue-collar labour and technology advancement. Technology shocks during the industrial revolution led to massive middle-income jobs losses, wages lagging behind output growth, widening inequality and political polarisation.
Some workers in Britain rioted against mechanised manufacturing firms. Blue-collar workers waged a war against technology. They physically destroyed production machinery, cotton and woollen mills. The term "luddites" came into force during this time – referring to persons who are vehemently opposed to the introduction of new technology at work, which they believe threatens the continued existence of their jobs.
Truth be told, machines did replace substantial human labour and caused huge human misery. That suffering took seven decades.
While technology has historically mostly affected the blue-collar workers, it now threatens the jobs of educated and skilled labour. During the second half of 2019, the South African Labour Court interdicted the banking sector strike. The strike was being coordinated and led by a labour union – The Finance Union (Sasbo).
For the first time in South African labour history, financial services sector workers wanted to embark on industrial action against the increasing integration fourth industrial revolution (4IR) technologies in banking operations. Sasbo argued that banks were retrenching workers because jobs were being automated – mostly due to big data, the internet of things, artificial intelligence and advanced robotics.
Whereas the public would be sympathetic to staff being laid off, it appears there is acceptance that 4IR technologies are necessary and inevitable.
Assuming the Labour Court did not interdict the strike, I doubt it would have caused massive disruptions and inconvenience to the majority of customers because banking services are largely digitised nowadays. Had the strike proceeded, most people would not have noticed that branches were closed and that some ATMs were dysfunctional. Still, the intended strike was able to draw the attention of the public to the fact that 4IR technologies are killing many banking sector jobs, and will continue to do so.
The intention of the banks to employ digitisation is not mainly intended to reduce staff, but rather to address and satisfy customer needs. Just before the Labour Court interdicted the strike, a fellow professor quipped to me: "So the main reason for these banking employees to strike is that AI is taking their jobs? It seems they would rather prefer us standing in long queues? No ways."
Whereas the public would be sympathetic to staff being laid off, it appears there is acceptance that 4IR technologies are necessary and inevitable.
Owing to the integration of 4IR technologies in the banking systems and the high uptake of digital banking services, the four big banks − Absa, FNB, Nedbank and Standard Bank − had been reducing the number of branches and retrenching some employees. During the last 10 years, these banks shut down more than 700 branches, and are continuing to do so. Other than reducing the number of outlets, banks have also been cutting down the floor space some of the branches occupied.
According to Sasbo, banks intended to retrench thousands of workers, and prior to this, hundreds of employees had already been retrenched during the last 10 years in the banking sector. The union argued that instead of retrenching employees, banks should retrain them.
Although the increased digitisation of functions at workplaces will lead to retrenchments, technology will boost production output and drive up economic growth, and thus most of the affected employees will get other jobs within the broader economy.
Outside of the workplace, the coronavirus pandemic gave rise to conspiracy theories which were spreading like wildfire and inflicting untold damage in the process. One of the falsehoods that spread was that 5G technology caused the coronavirus. This brought back the luddites.
This time around, some people in the UK burnt several base stations because they suspected 5G had caused COVID-19. The irony was that the very people who were destroying internet infrastructure were using the internet as their source of information – including receiving and spreading those conspiracy theories. They also used technology to plan how they would go about destroying the 5G sites.
In South Africa, some 5G network infrastructure owned by MTN and Vodacom was destroyed due to theories linking 5G rollout and the spread of COVID-19. Some towers belonging to these mobile operators were burnt down in January 2021. The irony is that this infrastructure has been crucial in keeping the economy going and fighting the pandemic.
Reputable scientists, both locally and internationally, made it very clear that 5G technology did not cause the coronavirus.
Even this time around, 4IR technologies broadly and 5G technology in particular would not be stopped from thriving and being pervasive. In fact, the use of technology increased significantly like never before during the height of the coronavirus outbreak.
Despite the luddites' riots, smashing of machines and petitioning the British parliament to block the introduction of technology in factories during the industrial revolution, they were not able to stop technological advancement.
Labour strikes by the employees in financial services and other sectors may still happen in future, but this will not stop advanced technologies being pervasive and automating jobs. It is therefore important for workers to remain ahead of the workplace game so that machines do not lead them – people should lead the machines.
It can be done! The human species has survived natural disasters, slavery, wars, feminine, dictatorships, oppressions, epidemics, pandemics and various economic revolutions. Not only are humans survivors, they also adapt to changes.
* This opinion piece is an extract from Dagada's book recently published by UNISA Press titled: Digital Commerce Governance in the Era of 4IR in South Africa.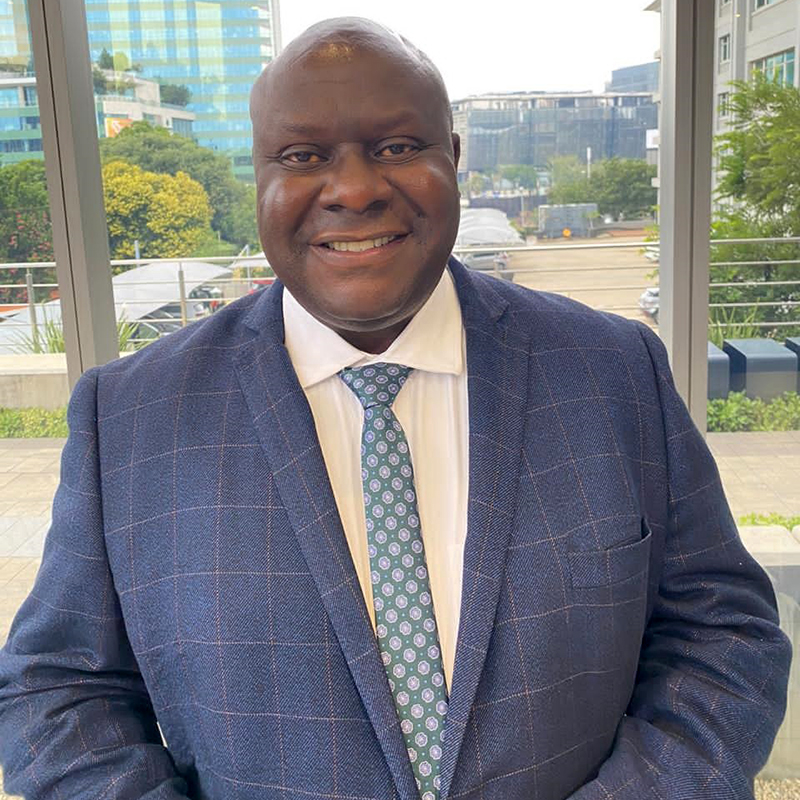 Professor, University of Johannesburg

Rabelani Dagada is a professor of practice at the Institute for Intelligent Systems in the University of Johannesburg. He has extensive experience in the academic, public and private sectors. He holds a Masters Commerce in Information Systems from Wits University, and PhD in Information Systems from UNISA. He is on Twitter: @Rabelani_Dagada