Lack of standards stifles IOT commercial use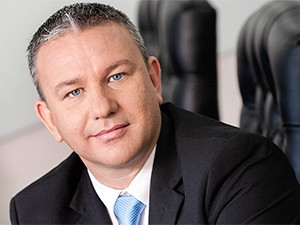 The main hurdle against large-scale commercial use of the Internet of things (IOT) is the lack of standards.
This is according to Derek Friend, large enterprise division director at Huawei Enterprise Business Group for eastern and southern Africa, who notes that to date, standardisation has been sluggish, impacting large-scale commercial deployment.
Friend points out in South Africa applications for IOT are still at the promotional phase and have yet to move past enterprises to commercial use.
Globally, though increasing in demand in areas such as energy, industry, finance and security, machine-to-machine (M2M), applications are mainly used in the electricity and transportation sectors, says Friend.
While traditional Internet protocols have been widely adopted, he points out the development and adoption of IOT standards is still in its early stages.
According to a McKinsey report, the ability of IOT devices and systems to work together is critical for realising the full value of IOT applications. Without interoperability, at least 40% of potential benefits cannot be realised, the report adds.
Adopting open standards is one way to accomplish interoperability as well as implementing systems or platforms that enable different IOT systems to communicate with one another, says McKinsey.
According to Friend, IOT involves many manufacturers, spans multiple industries, and differs widely in application scenarios and user requirements - any large-scale service deployment needs to be framed within a set of standards.
The gradual establishment and improvement of a standard system will inevitably extend the scope of machine-to-machine applications and lower deployment costs so such applications will become part of everyday life, says Friend.
In Africa , specifically South Africa, IOT will become an inherent part of areas such as electricity, transportation, industrial control, retail, utilities management, healthcare, water resources management, and petroleum, he adds.
"With the development and maturity of distributed intelligent information processing technologies, IOT systems will make intelligent sensing widely available through information sharing and collaboration."