Mobile tech transforms healthcare sector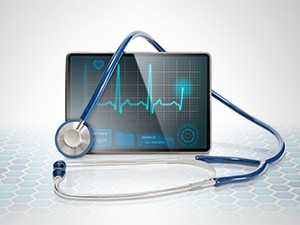 The hospital of tomorrow will be a shadow of what it is today and if the right decisions are made, technology innovation will start to deliver huge benefits; not just to hospitals, but also to the patients it supports.
So says Matthew Barker, regional manager for sub-Saharan Africa at Aruba Networks, who notes to continue to meet performance goals, the global healthcare system has to evolve and mobile technology will be at the heart of this change.
Forrester Research, in a recent study, said one of the industries that stands to benefit the most from mobile technology is the healthcare industry.
The research firm adds mobile helps healthcare professionals connect to a cloud-based system for real-time data and more efficiency, as well as more consumer engagement.
Additionally, it notes, mobile provides constant means of connecting through 3G, WiFi and Bluetooth. It makes it easier to collect and send data.
Barker believes the hospital of 2025 will be 50% more efficient through the birth of the 'mCloud'. According to Barker, the mCloud will be a centralised, secure hub used for storing patient information that is accessible anywhere and anytime across the globe.
A centralised hub will mean tomorrow's medical records will be stored entirely on a private and secure cloud service that can be accessed wherever and whenever required, he says, adding this will drive efficiencies through the roof.
"mCloud allows hospitals to be part of a global, safe and secure network that gives doctors a broader set of records and a much more robust and holistic view of a patient," says Barker. "The money saved on issues like incorrect diagnosis could be reinvested into R&D departments allowing healthcare organisations to expand at a much quicker rate than they are doing today."
He adds next-gen hospitals should be able to reduce misdiagnosis by 75% through the partnership of real-time data and mobile technology.
"Healthcare has traditionally lagged behind other key industries in terms of innovation - perhaps due to issues surrounding patient confidentiality," Barker says.
"However, the hospital of tomorrow will make use of real-time data through the use of mobile software and devices, giving consultants greater visibility into a patient's ailments and reducing misdiagnosis by over 75%."
He also believes hospitals of tomorrow should deliver a truly paperless and wireless world driving better confidentiality and collaboration.
"While it's not believed all working environments will be paperless, there is a big push for many industries to go that way and healthcare is no different. The money spent on purchasing paper and document storage will reduce by over 80% equating to millions, if not billions of rands saved each year," he says.
While the hospital of tomorrow is undoubtedly some years from becoming a reality, Barker explains, the technology is in place to begin the transformation now.
He notes it begins with a review of hospital networks and an understanding of who needs to use them. "Medical staff, patients and visitors need to use the facilities in very different ways and with different devices, but we now have the capabilities to cater to each of these preferences.
"In order for healthcare organisations to take this towards becoming smarter, more efficient and more comfortable for their patients, leaders need to start considering, and building around, the digital age," he concludes.