Cape start-up eyes $50k in London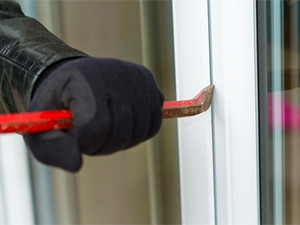 Cape Town-based start-up Jonga has been invited to participate in a competition in London to showcase its alarm system that it believes could be the solution to home safety for millions of people who cannot afford the services of private security companies.
The Jonga system invented by three University of Cape Town students - Kabir Prema, Ntando Shezi and Ntasko Mgiba - was one of two winning concepts in the fourth annual Student Social Venture Programme, hosted by the Bertha Centre at the UCT Graduate School of Business.
Jonga, which means 'we are watching', was selected, along with Farmdrive, a Kenyan-developed solution that expands access to credit for small-scale farmers, to compete in the Global Social Venture Competition set for 20 February.
The idea was chosen for its social impact and will go up against entrants from around the world for the $50 000 prize money.
"The finalists we chose to go through this year are both strong ideas and we are confident they will do well," says Francois Bonnici, director of the Bertha Centre.
The system consists of sensors and a transmission unit. The sensors can be placed in areas of possible entry around the house. When an intruder tries to gain entry into the house, the sensors trigger an alert command in the transmission unit.
Users get notified of the intrusion via their cellphone. They can either choose to alert their neighbours or dismiss it as a false alarm. If the users choose to alert neighbours, they receive a notification stating they have had an intrusion. After they have received the notification, they can choose to react.
If the alarm is false and it turns out not to be an intruder, the users can dismiss the alarm and not notify neighbours.
According to the start-up, South African townships are filled with many opportunistic criminals who usually burgle houses for drug money.
"Alerting the surrounding community when an intruder is present, aims to frighten the intruder away. Calling for the surrounding community to help when a single house is under threat introduces a sense of community within the neighbourhood," it adds.
The start-up company notes the product aims to curb the prevalence of petty crime and burglaries within South African townships.
"The sad reality is that modern security systems are very expensive and come with hefty maintenance costs," says Shezi. "The average household income in township communities is around R3 200, so it is unrealistic to get such expensive systems into the townships."
Jonga costs R800 to install and the start-up needs a total of R80 000 which will help it distribute its system in Cape Town.