MediSwitch appoints managing executive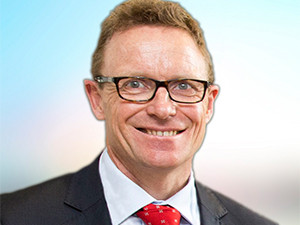 Electronic data interchange provider MediSwitch has appointed Andrew Brown as managing executive following the retirement Peter Kennedy.
Kennedy will remain as the MD during the transition period - until 29 February.
Brown's immediate priority is to maintain and improve on the current service as well as to adopt new technology and new routes to market.
Brown also plans to keep a keen eye on the national health insurance (NHI) developments and the resultant impact on healthcare delivery in SA.
NHI is a health-financing system that is designed to pool funds to provide access to quality, affordable personal health services for all South Africans based on their health needs, irrespective of their socioeconomic status.
Brown says the current lack of economic growth is hampering the growth in medical aid membership in SA. "This lack of growth has had a knock-on impact in the private healthcare industry.
"However, NHI is set to shake up the industry in a big way, and a big focus for MediSwitch will be to ensure we remain relevant."
According to Brown, the healthcare sector is being transformed by all the major ICT trends impacting other industries.
The advent of cloud computing and big data analysis for diagnostic purposes and population health management is set to transform how healthcare is going to be delivered in the future, he adds.
"The health claims switching business is very dependent on the existence of a properly regulated health insurance industry coupled with appropriate ICT infrastructure and mandatory use of healthcare diagnostic coding."
The intersection of healthcare and technology innovation will continue to be an exciting and highly dynamic space, says Brown.
He points out if the South African healthcare sector fails to adopt innovative technology, the ability to provide comprehensive and affordable healthcare to every citizen in the country will not be possible.
"Technology opens up completely new ways of providing healthcare to SA citizens and without appropriate and relevant health management information, the delivery of health and the allocation of adequate resources will be impossible."
Brown has more than 25 years' experience in information technology and enterprise business systems, primarily working in the utilities, manufacturing and healthcare industries, in both South Africa and the Middle East, says MediSwitch.
Before joining MediSwitch, Brown was the MD of Meditech SA where he worked for seven years.
He obtained a BCom Information Systems degree from University of Cape Town and an MBA from Witwatersrand Business School.
Kennedy says Brown brings a wealth of experience to MediSwitch at this important stage of its development.
"He has an excellent track record and was selected for his depth of leadership experience and strategic abilities.
"I am confident that he will make a significant contribution to the role and ensure that MediSwitch builds on its success as South Africa's premier electronic data interchange provider for healthcare professionals and medical schemes."