BPM: Think like an engineer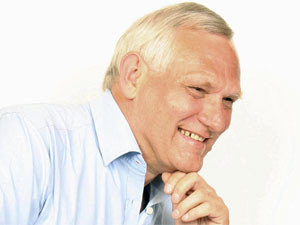 Organisations must adopt an engineering approach to strategy and business improvement when implementing business process management (BPM) solutions.
So said James Robertson, author and owner of consultancy James A Robertson and Associates, during the ITWeb BPM Summit, in Bryanston, yesterday.
"Engineers do not design bridges to stand up; they design bridges not to fall down," said Robertson, urging organisations to ensure their BPM projects do not fail.
He indicated that 70% of IT investments fail totally; 19 out of 20 enterprise resource planning implementations do not deliver what was promised; 70% of BPM investments fail; and 90% of strategic plans fail.
He also noted that the biggest cause of failure in projects is myths associated with project failures, accounting for 30%.
Among these myths are unresponsive governance, which leaves project decisions hanging; lack of communication from change management, which leads to false conclusions; and an unrealistic project plan, which dooms the best project to failure.
For organisations to implement successful projects, Robertson believes it is important to consult with an experienced strategic facilitator.
"It is also important to interview each executive one-on-one, starting with the CEO, to give their input. After completing the interviews, synthesise all the views to arrive at a single sentence amplified as necessary with further detail.
"If an executive differs with the CEO, then, unless the CEO has just arrived, the CEO's view must prevail, particularly if the CEO is the founder or has been there for many years," he said.
Strategy is also needed if an organisation is to see its project pay off, Robertson added, explaining that strategy is the essence of the business and how it thrives.
"Strategy is intuited in response to real customer needs. Business improvements that are strategically aligned and focused will enable the business to thrive. Actions that compromise or prejudice the strategic essence of the business will damage the business," he said.
Most business improvement initiatives fail to recognise this reality, and therefore fail to deliver on their potential, he concluded.