Smart security for new ID cards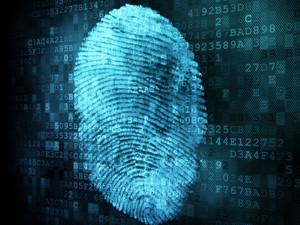 The new smart ID cards, which are set to be rolled out from next month, will offer a number of security features, making them very difficult to forge, says Eric Billiaert, communications director for government programmes at Gemalto.
The Department of Home Affairs (DHA) recently announced that Gemalto Southern Africa was the successful bidder alongside Altech Card Solutions to produce material and software for the production of smart ID cards.
Billiaert says the cards contain advanced integrated security features, making them difficult and expensive to forge.
"The card body is not a single piece of plastic, but rather several layers of polycarbonate fused together," explains Billiaert. "This means the picture and other information of the holder is not printed on the surface, but laser-engraved in the body. If someone tries to delaminate the card, they will break it."
The second feature relating to security is software, says Billiaert. Each card will have a microchip containing all the information of the holder. Even if someone managed to alter the picture on the card, the forgery will be picked up by the microchip.
Billiaert says Gemalto has included biometrics to boost security even further and make the card more versatile. "If the holder's fingerprint is stored on the microchip, one can validate the identity of the person handing over the card by scanning his fingerprint and comparing it with the one stored on the card. There is no need for a huge database of fingerprints; you can simply check if the fingerprints match," he says.
Gemalto provides the same technology to more than 18 national programmes in countries such as Belgium, Portugal, the US, India, Finland and Sweden. "The technology is used for various identification purposes, drivers' licences, residents' permits, census programmes, validating of legal documents, voting, etc," says Billiaert.
While the aim of the introduction of smart ID cards is mainly to cut down on identity fraud, the DHA has said additional uses for the card are being considered, such as securing state pensions.
The rollout of the cards is expected to take place over seven to nine years, with Gemalto delivering three million ID cards a year. "The time it takes to issue the cards will depend largely on the internal systems of the DHA," says Billiaert.
He noted that SA is one of many countries that are modernising their national registries and are moving towards the use of e-documents. "This technology opens the door to many e-services. It is one of the most interesting projects in Africa."