ITU urges light-touch telecoms regulation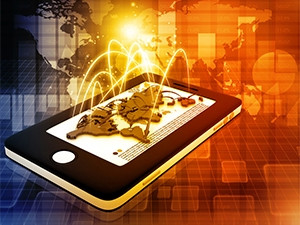 The International Telecommunication Union (ITU) recommends "light-touch regulation" in the latest edition of its report on global ICT regulatory developments.
Titled "Trends in Telecommunication Reform 2015", the report aims "to help regulators, ICT analysts and tech journalists navigate the issues surrounding so-called 'fourth-generation' ICT regulation.
"Characterised by greater complexity and cross-sectoral implications, fourth-generation regulation attempts to come to grips with the enormous social and economic disruption ICTs are bringing in their wake," it states.
The report recommends flexible, light-touch regulation, and recognition of the rights of both businesses and consumers in defining new frameworks for an emerging global digital environment.
The Internet of everything (Internet of things, IOT), social media apps and big data are the key trends that will shape the fast-evolving ICT landscape this year, according to the ITU.
Internet of everything
The future network traffic will increasingly be driven by machine-to-machine (M2M) traffic generated by billions of connected devices, products and sensors, with M2M communications over mobile cellular networks already emerging as the fastest-growing ICT service in terms of traffic, reads the report.
One billion different kinds of IOT wireless devices are expected to be shipped in 2015, which represents an increase of 60% from 2014; 2.8 billion different kinds of wireless IOT devices will be connected devices by end the 2015, says the report.
Social media apps
The proliferation of apps is turning users into digital social consumers, digital communicators and prime agents of change. In January 2015, the number of global active social media accounts reached over 2.07 billion, with active mobile social accounts representing 81% of that total.
According to the report, active social media users spend an average of two hours, 25 minutes a day on social platforms.
Big data
Every hour of every day, over 100 million photos are uploaded to Facebook; every second, one hour's worth of video footage is uploaded onto YouTube, says the report. With the cost of processing and storage falling, and the speed and ease with which data can be transferred rising, applications that draw on big data are proliferating.
The report warns of the potential downside to the dramatic increase in the collection and storage of data, including personal data, and notes regulators will need to come to grips fast with both the positive and negative applications in order to maintain consumer trust.
"There are many ways in which ICTs can make the world a better place," says Houlin Zhao, ITU secretary-general.
"In a digital world, creating the conditions for a data-driven economy to flourish is a must, so getting the regulatory environment right is absolutely vital," he says.