GRC event assists practitioners to deliver value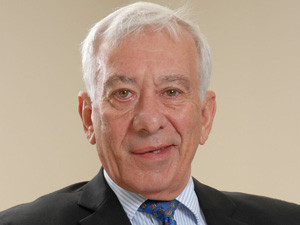 IT governance can bring real value to local organisations, if it is approached as a business driver rather than an exercise in 'ticking the boxes' when it comes to compliance.
This is according to Mike Jarvis, CEO at OverSight Solutions. Jarvis will speak on: "Governance for value, not for compliance" at the upcoming ITWeb Governance, Risk and Compliance 2014 event in Bryanston, Johannesburg, in March. This is ITWeb's third annual governance, risk and compliance (GRC) conference.
Michael Aminzade, delivery director: EMEA and APAC at TrustWave, will address how to develop a 360-degree view of risk and compliance with an enterprise. Also presenting at the two-day conference, themed: "Towards a risk-intelligence enterprise", will be Kris Budnik, MD at Slva Information Security. Budnik's presentation will assist delegates in developing IT GRC strategies through establishing an 'assess once, test once, satisfy many' programme.
The event is geared towards a valuable learning experience, with high-level talks, practical case studies, interactive discussions, and extensive networking opportunities. It will cover pressing GRC topics as well as the latest legal developments. An expo that will run alongside the event will showcase the latest offerings from leading key solution providers. A half-day workshop will be presented by Russell Opland, associate director: advisory, at Ernst & Young. Opland will cover GRC for privacy with direct reference to the Protection of Personal Information Act.
Case studies at the event, which has been endorsed by ISACA, will cover governance initiatives at SITA, Tiger Brands, and other large South African enterprises.
Registration for this annual ITWeb GRC conference and workshop is now open. Click here to find out more and take advantage of the early-bird offer.