Panda Security launches new 2015 consumer line with XMT Smart Engineering engine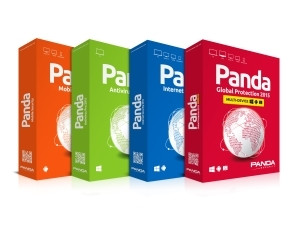 Panda Security has announced the launch of its new line of consumer solutions for 2015, boasting Panda's new XMT Smart Engineering engine. The range includes: Panda Global Protection 2015, Panda Internet Security 2015, Panda Antivirus Pro 2015 and Panda Mobile Security 2.0.
Designed to provide complete protection with minimal performance impact, the 2015 consumer solutions harness the power of cloud computing to combat the myriad security threats users face today - viruses, hackers, online fraud, identity theft and other known and unknown threats.
The results of the latest comparative tests conducted by independent laboratories, such as AV-Comparatives, AV-TEST and Virus Bulletin, see Panda Security achieving the best scores in detection, protection and resource use, demonstrating the power of the new XMT engine. With XMT, different technologies interact with each other to achieve new levels of detection, disinfection and threat eradication.
"In an era where 160 000 new malware samples are created every day, we are aware that we have to provide users with the best protection. We are achieving this objective by utilising a new engine in our 2015 product line, which has shown remarkable detection results in the industry's leading AV tests," said Jeremy Matthews, country manager for Panda Security. "Our aim is to continue integrating advanced technologies into the platform, to stay in pole position with regard to detection and to provide our users with maximum protection and minimum impact on their systems," continues Matthews.
In addition to the new XMT engine, a noteworthy feature of the 2015 range is the cross-platform protection provided by Panda Global Protection 2015 for PC, Mac and mobile devices.
The 2015 versions include improved protection capabilities against viruses, hackers and WiFi intrusions, thanks to a WiFi monitor that provides full visibility into all the devices connected to the wireless network. Advanced users will find an additional layer of protection with Data Shield, a new module to protect user data against malware such as ransomware that tries to access sensitive information with malicious purposes (theft, deletion and encryption).
Panda Internet Security 2015 helps protect users' children, their identities and data with parental control, application control and online backup functionalities.
"Despite Panda Antivirus Pro being our entry-level product, the truth is that it is much more than a simple anti-virus. In addition to providing fast and intuitive protection for PCs, it includes important security features such as a firewall, rescue kit, virtual keyboard and WiFi protection, most of which are normally reserved for more costly solutions," explained Dominic Richardson, Marketing Manager for Panda Security.
Panda Mobile Security 2.0 is designed to protect Android devices and includes features such as analysing the activity of apps installed on the mobile device and reporting their size, CPU and memory usage, blocking them if necessary. The new version is more intuitive and user-friendly, thanks to a new look and feel.
"The new 2015 consumer line is based on four pillars: protection, lightness, flexibility and stability. These ideals have allowed us to further improve our security solutions, adjusting them to our customers' needs," explains Matthews.