Cwele lauds broadband war room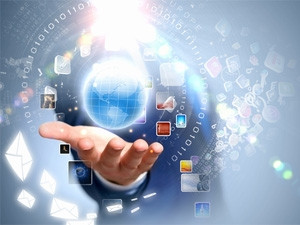 Cabinet's move to establish a "broadband war room" will fast-track the roll out of the SA Connect policy, said telecoms minister Siyabonga Cwele.
Cwele was speaking at this week's Southern Africa Telecommunication Networks and Applications Conference (SATNAC), where he delivered a keynote address on the country's broadband journey.
The Telkom-run conference is taking place in George, Western Cape under the theme of "broadband evolution ? unlocking the Internet of things".
According to Cwele, the Department of Telecommunications and Postal Services will bring together all government departments that are responsible for broadband to ensure the country's broadband plans are realised.
The long departmental approval process is one cause of the delay in implementing government's broadband plans, he told ITWeb.
The minister said: "It was in this context that Cabinet decided to form this broadband war room, so that as government departments, we should stop bureaucracy and assist each other so that we can resolve challenges quite quickly.
"Cabinet makes the announcements and people are just left waiting. We need to drive implementation," he added.
The concept of a government broadband war room was announced last month by Jeff Radebe, minister in the presidency for planning, monitoring and evaluation and chairperson of the national planning commission.
Radebe noted the introduction of a broadband war room was in line with the finalisation of SA's long-awaited new ICT policy.