ETC intensifies e-toll collections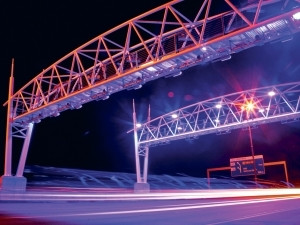 The company responsible for collecting e-toll payments has warned motorists not complying with the system should expect "intensified collection activity".
This as tariffs for the unpopular tolling system are set to rise next month.
"It is Sanral's intention to pursue non-payers and to collect outstanding public monies due," according to an Electronic Toll Collection (ETC) statement.
ETC COO Mark Ridgway says payment of e-tolls is a legal requirement and "any delinquency in this regard will be met with consequences".
He says "civil legal collection action is being prepared" and the South African National Roads Agency (Sanral) intends to follow through on its communicated consequence for non-payment, including "the listing of vehicles" of transgressors.
This means user details will be included in a vehicle database accessed by vehicle dealers, finance houses and auto companies. ETC says this "may mean an encumbrance could be attached to the vehicle in question".
Law-abiding citizens to pay more
There is more bad news for Gauteng motorists who actually have e-tags, as the Automobile Association (AA) warns the price of e-tolls is set to rise almost 5% on 1 March.
The AA says it is making motorists aware of the increases because the information does not appear on Sanral's e-toll Web site. The AA says it is also not aware of any Sanral customers being directly informed thereof.
The announcement of the increases is contained in Government Gazette (#39695), issued on 15 February, but gives no mention of any adjustments to the capped limit for tagged users.
"Once again we would have preferred Sanral to be more upfront with this information, and to try and win over support, rather than relying on other organisations such as ourselves to inform the media and the public," the AA says in a statement.
The price increases come barely six months after the tariffs were reduced as a result of a public outcry, and discounts of up to 60% were offered on outstanding balances before September 2015.
Organisation Undoing Tax Abuse (Outa) chairperson Wayne Duvenage has expressed his disgust towards Sanral and the Department of Transport for continuously applying mandatory annual increases to all toll plazas. Outa continues to advise its members not to pay e-tolls as it believes there is no legal basis for enforcing e-toll debt.
ETC continues to butt heads with Outa and says any assumption that the collection activity surrounding the new dispensation for e-tolls being illegal is "patently misguided".
"Road users must be aware that any inaction based on a wait-and-see attitude, or a belief that e-tolls owing will magically disappear, is misguided, and non-payment will result in loss of one-off 60% discount on historical debt outstanding and potential of additional legal fees being incurred," says Ridgway.
"Road users are invited to ensure they comply with legislation, take advantage of the limited discount offer, and are not misled by what they read as propounded by the uninformed," he concludes.
Sanral GM of communications Vusi Mona says there are 1.4 million active e-tags which "show motorists' compliance". Outa, however, claims less than 9% of motorists are currently paying for e-tolls.