Insurers to miss R115bn digital opportunity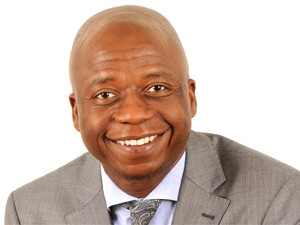 The South African short-term insurance sector will lose about R115.2 billion due to its laggard approach to digital technologies.
This is according to a recent report by consultancy firm Accenture, which notes that because of the sector's slowness to go digital, it will lose out on the gross written premiums (GWP) opportunity estimated to reach R115.2 billion by 2020.
To understand the status and appetite of the local market for digital short-term insurance services and solutions, Accenture conducted a survey of 1 500 insurance customers across SA. The survey tested customer sentiments and perceptions; their behaviour and preferences in terms of communication with insurance providers; and their responses to digital offerings and insurance value propositions.
According to the study, 80% of the 1 500 insurance customers surveyed across SA are ready to purchase insurance products online.
"In order to become insurance providers of choice, short-term insurers should harness the power of digital technologies to imagine their business models around customers," says William Mzimba, chief executive for SA and sub-Saharan Africa at Accenture.
"To realise this digital opportunity, they need to do more than just make digital an additional channel of distribution. They need to embed digital into their systems and process, in addition to dealing with key customer challenges such as lack of trust and failure to meet service quality expectations," Mzimba adds.
He believes the R115.2 billion GWP opportunity is within reach for SA's short-term insurance providers if they digitise their systems and apply essential strategies to address customer concerns and re-energise customer relationships.
To identify this R115.2 billion opportunity, Accenture used the Cobb-Douglas Production Function's Multi-Factor Productivity Model to quantify the potential GWP that can be realised leveraging digital technology to 2020.
A standard Cobb-Douglas Production Function states output is equal to a combination of capital and labour. To measure productivity, the firm used what is called a 'Solow residual', which accounts for additional output that was not attributed to the capital and labour factors of production. In lay terms, the model states output is measured by a combination of labour, capital and technology (digital advancement).
The analysis revealed that output increased from 1998 but slowed down with the onset of the global financial services crisis in 2008/9. In the five years after the financial services crisis (2009-2014), the insurance industry's total GWP grew at a compound annual growth rate of 0.5%.
Accenture believes that had the sector leveraged digital more during this period, growth over the same period would have been 5.9%. Going forward (2016-2020), it says the digital opportunity for the short-term insurance sector is R115.2 billion in GWP growth.
If the sector continues with business as usual, its GWP will grow by only R44.1 billion over the same period - a huge missed opportunity, says Accenture.