Ignite prioritises SME cyber threat protection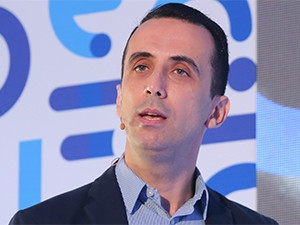 In response to the rising cyber crime threat against South African business, Ignite has partnered with endpoint and network security provider, Sophos, to protect small and medium enterprises (SMEs).
Introduced last year, Ignite is a division of Internet Solutions that focuses on providing services to local SMEs.
In a statement, Ignite says the security offering will provide additional value to SMEs that do not have internal IT security resources or expertise.
Small businesses can access Sophos' complete security portfolio through the Ignite online portal, it adds.
Tony Koutakis, executive head of Ignite, points out small businesses are increasingly a target of cyber attacks.
"Research shows that while only 18% of small businesses were targeted in 2011, by 2015 that number increased significantly to 43%. SMEs exist in the same threat landscape as larger companies, but attacks on small businesses are comparatively more costly in terms of the data stolen and more destructive in terms of damaged reputation and lost trust," he explains.
According to Harish Chib, Sophos VP for Middle East and Africa, because IT networks grow in complexity, and cyber threats evolve and change almost daily, there is an increasing need for highly effective security solutions that are simple to use.
"Ignite is committed to providing SMEs with simple, reliable and flexible products and services, making them an ideal fit for our partner community."