Over 7 000 learners get high-speed Internet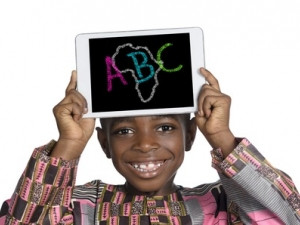 Over 7 000 learners have been connected to high-speed Internet thanks to a partnership between non-governmental organisation Afrika Tikkun, pan-African carrier services provider Workonline Communications, and other partners.
In the partnership, which was announced in August 2016, Workonline provided free high-speed Internet access to Afrika Tikkun's centres, and delivered last mile connections supplied by Sonic Telecoms and Business Services IT (BSIT).
Afrika Tikkun helps develop young people through a support model that focuses on education, holistic development, skills development and work placement. The programmes offered by Afrika Tikkun begin with early childhood development for children aged two to six. Once at school, the children attend after-school developmental programmes throughout their schooling from Grade 1 to Matric.
The programmes are aimed at developing the students physically and intellectually, with a focus on the use of technology, to develop them into innovative, active citizens and leaders. The students are essentially prepared for the world of work and developed towards a career path.
Once the students have matriculated, Afrika Tikkun offers a Youth Skills Development and Placement Programme that prepares them for work more intensively, and ultimately places them into entry-level opportunities.
Through the sponsorship from Workonline and its partners, the quality of programme delivery was improved at the Alexandra and Mfuleni Afrika Tikkun centres, reaching 7 440 beneficiaries in total.
The companies say matric results improved from 94% to 98% including over 64 distinctions, and the Mfuleni centre had a 100% matric pass rate for the first time in five years.
They add that academic results improved across the board, with Grade 11 results seeing the highest degree of improvement. A total of 1 419 young people have been equipped with employable skill sets, and since the initial launch of the programme, 587 beneficiaries have been placed in learnerships, internships and entry-level jobs.
Those who haven't been placed are going through interviews to determine appropriate job placements.
"The sponsorship from Workonline has assisted us in improving the delivery of our service and improving the lives of individuals in all phases of their development and learning," says Onyi Nwaneri, group executive responsible for partnerships and communications for Afrika Tikkun.
"We have been able to improve computer literacy through the use of the Internet in all the communities in which we operate, and have implemented an e-learning programme targeted at unemployed youth in all our centres, in partnership with Workonline and Absa. Internet access is an increasingly vital part of our everyday lives, especially in connection with education, skills development and employment. Workonline has assisted us in connecting more low income families, to ensure they are not left behind in terms of economic participation."
Edward Lawrence, co-founder and director of business development at Workonline Communications, says: "The partnership with Afrika Tikkun has allowed us to remain connected to the country in which we operate, and assist in its development.
"I am personally passionate about the Internet's role in education and skills development, and realise the importance of connecting as many communities as possible in Africa to the Internet - especially those that are underprivileged. This is one small step towards making access to the Internet a basic human right."
In order to facilitate optimal connectivity for the centres, the last mile connections needed to be upgraded.
Connectivity solutions providers Sonic Telecoms and BSIT, which provide the connection between Afrika Tikkun's Alexandra and Mfuleni centres and Workonline's network, worked to have the last mile connections upgraded quickly and efficiently.