ISPA claims 'Hall of Shame' victory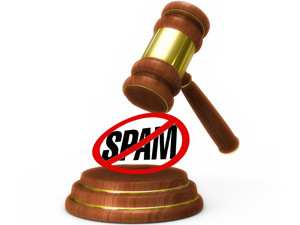 The South Gauteng High Court has dismissed, with costs, an application by Ketler Investments to censor the Internet Service Providers' Association's (ISPA's) 'Hall of Shame'.
Ketler applied to the court in 2012 to try to force ISPA to remove it from a Web page - the Hall of Shame - listing South African companies found guilty of distributing spam.
"ISPA is gratified with the dismissal of the application. This vindicates ISPA's efforts to combat spam originating in SA, as well as being a victory for freedom of speech. ISPA will issue more detailed comments on the case once the judge releases his reasons for the dismissal next week," says the association in a statement.
Ketler, currently number four on ISPA's list, has been listed since 2009 and took ISPA to court on the grounds of defamation.
ISPA claimed Ketler has a history of sending spam, with "multiple submissions from ISPA members or trusted independent sources".
The association says that, although Ketler previously returned a signed undertaking that it would cease to proliferate marketing material, the company continued to e-mail parties who had not opted in for such communication.
For this reason, ISPA said, at the time of Ketler's listing in 2009, the company would remain listed for three years.
ISPA says the legal victory comes on the association's 17th birthday.