'Madiba magic' manifest on Twitter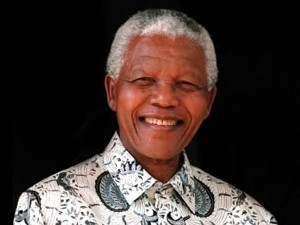 As the world mourns the loss of Nelson Mandela, the online world once again proves its clout as a notorious news source as more than 20 million mentions flood the Internet over a period of 12 days.
Twitter is commonly seen as just another social media platform that appeals to the everyday man. However, as the social media giant evolves alongside user trends and their rapid adoption of smart mobile technology, it has become one of the most influential information sources of the digital age. It comes as no surprise, then, that more than 95% of all online conversation around Madiba's passing has taken place on Twitter.
In bygone days, breaking headlines were the sole territory of media giants and newsfeeds, but now Twitter has challenged that dominion. However, the appeal of a news story has always been the catalyst that dictates how rapidly it spreads.
Twitter tsunami
Angela Ferreira, MD of local online monitoring and insights company BrandsEye, says: "While the loss of a great man is never cause to celebrate or speculate, the 'tsunami' of content relevant to Nelson Mandela's passing has shown just how online platforms empower the man on the street to become content creators and publishers on all matters, especially those that appeal to our hearts."
According to an analysis of BrandsEye's online conversation collected between December 5 and December 16, South Africa created the majority of online conversation on the first day after Madiba's passing. This, says the company, amounted to nearly 5 million online mentions off five hashtags in less than the first 24 hours of the announcement. "The following day, this peaked to over 11 million mentions, roughly 95 000 online mentions per minute."
Ferreira adds: "As news of Madiba's death almost immediately flooded the international community, online messages of sympathy, condolences and remembrance were coupled with iconic imagery of Mandela. People also shared what they were watching and reading in the news, reflecting on and honouring his life."
This global mourning for Madiba is clearly seen as the majority percentage of mentions shifted from SA to the US. Over the 12-day period, the US contributed to 13% of all online mentions for Mandela, and SA 7.9%. BrandsEye says this difference can be attributed to America having a higher population with high Internet access.
Next to SA, Nigeria was the second highest contributing country in Africa. Tweets about Mandela have surpassed the bombing of the Boston Marathon and the US government shut down earlier this year.
Zuma heckling
The memorial service, known to the online community as #MandelaMemorial, which was held at the FNB Stadium in Johannesburg on 10 December, took an unexpected direction when the crowd began to boo the president, Jacob Zuma. South Africans used words such as "embarrassing" and "inappropriate" to describe their feelings online towards the booing of Zuma. Local comedian Trevor Noah's opinion on the matter proved popular, with just under 2 000 shares and mentions of his Tweet: "People shouldn't have booed Zuma at Mandela's memorial. But it's crazy that their anger supersedes their pain."
Although the conversation around the booing lasted more than a few days, spread across multiple local and international news sites, and was spoken about and spread all the more across social media, this wasn't the first of the unexpected occurrences. News of the #FakeInterpreter broke and far overshadowed the booing of Zuma, says BrandsEye.
Other key themes to emerge online included US president Barack Obama's speech, selfie and handshake with Cuban head of state, Raul Castro. Additional leaders in attendance were named to a lesser extent in multiple languages, from Hindi to Spanish.
"No matter the extent to which the events surrounding the days of mourning went, SA and the world didn't lose focus of the occurrence which led to these events: #RememberingMadiba.
"Although some of these events may have been seen as spikes in conversation volume which negatively impacting SA and the days of mourning for Mandela, people everywhere continued to express their love and remembrance for Madiba - an overriding positive theme."
BrandsEye says this was evident at the #MandelaFuneral on Sunday, 15 December, where more than 730 000 online mentions were generated. "The world's love for him and the peace that he preached have continued to be common themes throughout all online conversation, everywhere," says Ferreira.