Enterprise-ready open source gains traction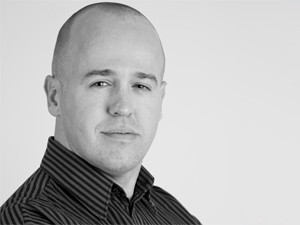 Companies are beginning to move away from the 'closed' or proprietary software model to an enterprise-ready open source model, where they acquire solutions that fulfil specific business needs, according to Linux Warehouse MD Jan-Jan van der Vyver.
"In the proprietary world, sales are made by creating new software versions. This creates a push-and-pull effect - enticing users to upgrade so they can access new features, and for those who do not - discontinue support after a period of time," explains Van der Vyver.
He adds that this has proven to be a costly exercise for a lot of companies, resulting in many of them abandoning this model. They opt for the enterprise open source model, where new features are added as customers request them, or features are sourced that are specific to their business needs.
"This leads to increased stability and longer product support cycles, and a channel distribution model where companies can protect their own best interests."
Although South Africa doesn't enjoy the same market adoption compared to first world economies, Van der Vyver notes businesses understand more and more the incredible amount of value in enterprise open source.
"South African companies realise the need to have offices in the major cities like Johannesburg, Cape Town and Durban. This means that there will be cross-province interactions on multiple platforms all the time. Therefore, business applications that the company adopts need to be minimal, effective and enhance the user experience," remarks Van der Vyver.
He says it's for this reason that Linux Warehouse will distribute Zimbra, an enterprise-class e-mail, calendar and collaboration solution, built for the cloud, both public and private.
"Zimbra's mailbox helps manage information and activity across their e-mail, voice, social, calendar, address book, tasks and enterprise applications," he says.
He further points out that generally, the amount of open source being made available is expanding.
"We are seeing it on TVs, the introduction of Android for cars, across different devices; and even the Apple phone, which is closed, is built with open source at the bottom, which makes it easier to tap into the business value across multiple channels."
He remarks that this ensures innovation happens all the time in the business environment, without the process and costs that come with new software installations.
"Zimbra offers anywhere access, both online and offline, and syncs across multiple devices and smartphones (iPhone, Android, BlackBerry), while maintaining compatibility with all existing desktops."
According to Van der Vyver, for company executives that have top level 'no-open-source-policies', they face the challenge of employees opting for the risky route of getting open source versions for problem-solving, because they are not allowed to buy it.

"This presents problems in monitoring of where and what is deployed in their systems and how to maintain it," he concludes.