Apple unveils bigger, faster iPhones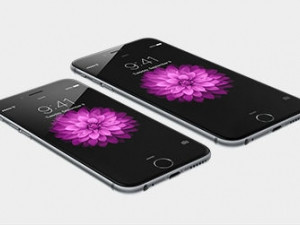 In one of the most highly anticipated tech events of the year, Apple has announced two new iPhones - but this time they are bigger and faster, rather than plastic and marginally cheaper.
Apple head of marketing Phil Schiller unveiled the company's new handsets - the 4.7-nch iPhone 6 and 5.5-inch iPhone 6 Plus - at an event in California, from 7pm South African time this evening.
The new phones have sharper and larger displays, confirming longstanding speculation it will move into a market segment dominated by arch-rival Samsung.
Here are some of the finer details:
* The new iPhones will ship with Apple's latest operating system, iOS 8, which has not yet been made available.
* The iPhone 6 and iPhone 6 Plus are powered by the Apple-designed A8 chip, which has up to 25% faster processing power and up to 50% faster graphics.
* "These are the thinnest iPhones ever made," says Schiller. "The iPhone 6 is merely 6.9mm [and] the iPhone 6 Plus is just a smidge more at 7.1mm."
* The iPhone 6 has a resolution of 1 334 by 750 with 326 pixels per inch.
* The iPhone 6 Plus has a resolution of 1 920 by 1 080 with 401 pixels per inch - full 1080p HD resolution.
* The new iPhones feature ion-strengthened glass.
* Both iPhone 6 models feature a new Retina HD display.
* New software improvements help you take better pictures, says Apple. Camera upgrades include faster autofocus, next-generation local tone mapping, and advanced noise reduction.
* Focus Pixels in the new sensor help iPhone 6 focus faster and better. They determine focus direction and how far to move the lens.
* Both new iPhones have an 8MP iSight camera with new sensors.
Schiller says the iPhone 6 and iPhone 6 Plus will be available in selected countries (US, UK, France, Canada, Germany, Australia, Hong Kong, Singapore and Japan) from 19 September - "and more soon after".
Both iPhones will be available in three capacities - 16GB, 64GB and 128GB - with US prices for the iPhone 6 at $199, $299 and $399, respectively, and $299, $399 and $499 (respectively) for the iPhone 6 Plus. These are based on 24-month contracts.
Arthur Goldstuck, MD of World Wide Worx, told eNCA earlier today that South Africans can expect a "horrendous price tag" when the phones arrive in the country - which will probably be in early December.