Gauteng education faces Public Protector probe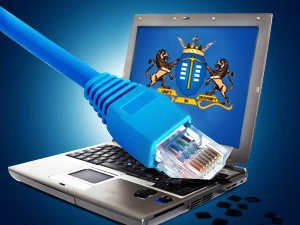 The Public Protector's office is investigating claims levelled against the Gauteng Department of Education (GDE) that it stole the idea for its online learner admissions Web site.
In July, Johannesburg-based IT entrepreneur Melissa Laing claimed the GDE stole her concept for an online school registration site.
According to Laing, she came up with the idea of online registrations while trying to find a school for her son in 2012. When she presented the idea to the GDE in October that year, she was rejected.
Laing subsequently served a summons on Gauteng education MEC Panyaza Lesufi.
Today, Eyewitness News reported: "Laing decided to approach the Public Protector's office. It's been confirmed in writing that the office is expecting a comprehensive response from the education department this week."
Lesufi is adamant the idea was not stolen.
Taking to Twitter to address some questions based on the allegations brought against him and his department, Lesufi tweeted: "For [the] record we didn't steal anyone's idea."
He added: "It's strange when the online [system] was criticised no one claimed ownership until it was fixed."
Earlier this year, the Gauteng education department launched its site that required parents of leaners entering grade one and eight in 2017 to use the online portal for school placement.
The department said it decided to introduce a digital system for school registrations after receiving more than 30 000 late applications in 2015.
However, the GDE's site was beset with various technical glitches on its debut. The GDE also admitted the admissions site was a prime target of hacking attempts.
The department weathered the rocky start and managed to successfully register grade one and eight learners for the next school year through its new online system.
Last month, the GDE noted it received a total of 682 142 applications, which included applications for grades that were not eligible for online registrations for the 2017 academic year.
According to Lesufi, 118 534 applications were for grade one and 91 221 for grade eight learners.