Naspers sells Polish e-commerce group for R46.6bn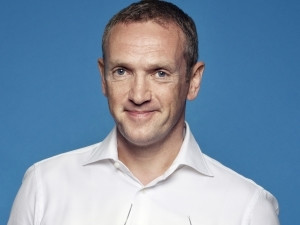 Naspers is selling its 100% interest in Poland-based Allegro Group, which includes online marketplace and price comparison businesses Allegro.pl and Ceneo.pl, for $3.253 billion (R46.6 billion).
The South Africa-based global Internet and entertainment group acquired Allegro in 2008 for $1.485 billion (R21 billion) ? as part of the $1.9 billion (R27 billion) Tradus transaction ? and will now sell the group to funds advised by private equity firms Cinven, Permira and Mid Europa.
Naspers CEO Bob van Dijk says that since the Allegro acquisition, Naspers has built it into a respected and successful commerce brand in Poland.
"Its ability to grow while adapting to a changing market environment has ensured its success and it's a business that continues to perform. We are extremely proud of Allegro's team and success, and we are delighted that Cinven, Permira and Mid Europa will lead its next chapter. Our decision to sell Allegro is consistent with our strategy to find and realise value for our shareholders," adds Van Dijk.
The proceeds from the sale of the businesses will be used to repay debt, fund the continued scaling of e-commerce businesses and finance new acquisitions.
Allegro is the most popular online shopping platform in Poland with more than 20 million registered users. It was founded in 1999 and provides an online marketplace for companies and private sellers to sell their products to consumers, resulting in total sales of more than 850 000 items per day. Ceneo is the most popular online comparison shopping business in Poland.
Naspers says from time to time, the group exits earlier investments "to realise a return on capital invested" and says Allegro is a good example of this.
Committed to Poland
Naspers says Allegro has over time achieved substantial growth in revenue and profit, generating $714 million (R10.2 billion) in cash flow. Allegro's success also helped Naspers develop a broader e-commerce footprint in the region.
The Cape Town-based group says it remains committed to its remaining assets in Poland ? OLX, PayU, Otomoto and Otodom ? and will continue to develop them with a goal to generate good returns in the future. PayU will also continue to provide payment processing services to Allegro under a multi-year agreement.
"Leveraging the Allegro platform, Naspers was able to build fast-growing businesses like OLX.pl and PayU.pl, which are valuable and contributing to enhanced returns."
The transaction is subject to approval by anti-trust authorities, with closing expected before the end of the 2017 fiscal year. Until then, it is business as usual at Allegro and the team "remains focused on delivering the best e-commerce experience to its customers".
"Allegro is a great business. It is a clear market leader and extremely well positioned to benefit from structural e-commerce drivers with a strong technology platform and strong reputation with its users," according to Cinven partner David Barker.
Richard Sanders, partner at Permira, says the firm believes Allegro is "ideally positioned to capture the next wave of growth in online and mobile commerce".
Naspers is listed on the Johannesburg Stock Exchange (JSE) and has a secondary listing on the London Stock Exchange. The company's share price on the JSE was around R2 278.80 in early trade this morning. The stock has risen around 18% in the past year and the market cap is worth over R1 trillion.
Naspers is one of the largest technology investors in the world and currently operates in more than 130 countries and markets, and runs some of the world's top platforms in Internet, video entertainment and media.