App collects farming data to optimise yields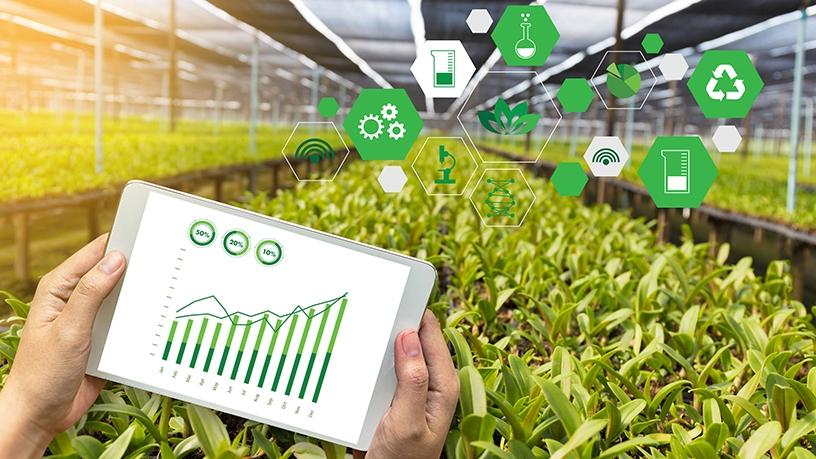 Local precision farming consultancy Agri Precise has introduced AgIQ, a mobile app that aims to help farmers produce crops more efficiently.
Agri Precise chose Centurion-based technology solutions company Moyo Business Advisory as its software development partner.
The app will help farmers use the correct amount of fertiliser for their crops, says Agri Precise. Over-fertilising is not only costly, but is also bad for the environment, says Thinus Enslin, founder and owner of Agri Precise.
Based on accurate soil sampling and satellite imagery that continuously monitor the crops and multi-year data analyses, the app allows farmers to apply the precise amount of fertiliser required for their crops to thrive, he adds.
The app, still in its demo mode, can be downloaded from the Apple store free of charge, says Dewald Lindeque, Moyo Business Advisory business development director. To use it, the farmer must register with Agri Precise. Agri Precise will then help the farmer to source and load data into the AqIQ platform, adds Lindeque.
"The farmer will have a location-based, visual representation of his/her farm, the fields, the soil conditions, capture data about crops, pests etc. Furthermore, the farmer will be enabled with a range of management dashboards to enable better decision-making."
"By using the data that has been collected by AgIQ, we can analyse, interpret and identify trends in real-time," says Enslin.
"By using the app in the field, the user can pinpoint an area on the farm that shows deficiencies. From there, the user, with the help of Agri Precise, can make the necessary adjustment to their recommendations."
A team of data scientists in the back-office will do the analytics, and the results will then be fed back to the farmer to implement in his fields, says Lindeque.
Although the app itself is free, there are costs attached to the processing of data, as well as the soil and plant sampling done by a qualified agronomist on the farms where the app is used, says Agri Precise.
This is not the first app in South Africa for farmers.
In May 2018, the Agricultural Research Council introduced an app to help bridge the information dissemination gap between research, farmers and extension officers.
In May 2017, local ICT company Rubiem Technologies introduced murimi-umlimi, a mobile app that seeks to impart valuable farming advice and information to farmers who are not always available on their farms.
The app assists the farmer with daily information on prices, budgets, profits and costs for crops, livestock, fertilisers, and weather, as well as providing the farmer with step-by-step information on the production of a variety of crops or livestock.
In 2016, the African Farmers Association of South Africa approved the use of the My Kraal mobile app for a livestock management pilot programme on a number of its member farms.