MiX Telematics donates iPads to special needs schools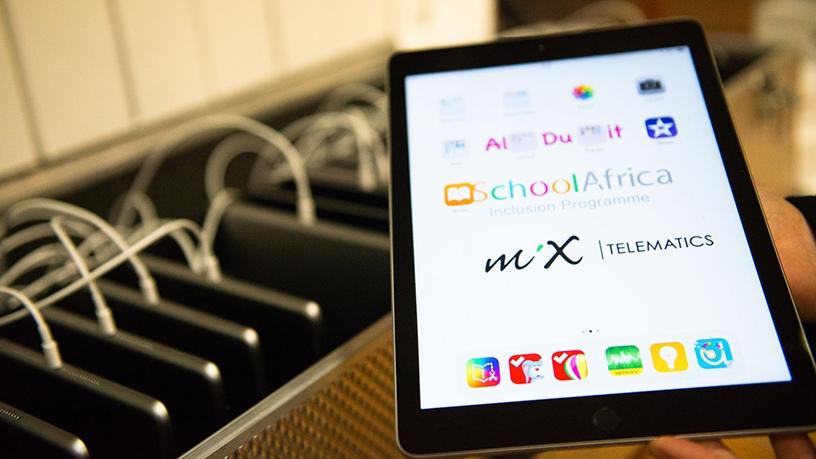 MiX Telematics, in partnership with iSchoolAfrica, has donated 25 iPads each and other technology equipment to the Vera School for Learners with Autism and the Alta du Toit school for learners with intellectual and physical difficulties, both in Cape Town.
The donation is intended to greatly assist learners in overcoming learning difficulties, says MiX Telematics.
iSchoolAfrica is an education initiative developed by Core Group that reaches disadvantaged and under-resourced schools across South Africa in rural and urban settings. The overall objective of the initiative is to empower teachers and students by giving them access to advanced educational technology and classroom practices.
Since its launch in 2009, iSchoolAfrica has deployed more than 5 000 iPads to schools across South Africa.
An iPad is a game changer for meeting educational objectives and has features that can address the specific contextual challenges facing our educational communities, notes iSchoolAfrica.
Through exposure to interactive apps, it has been proven that students become more motivated, engaged and independent in their learning, leading to enhanced performance in the classroom, it adds.
Most special needs students can and do benefit from technology in the classroom, says Information Transport Solutions.
When used properly, technology is a powerful teaching tool that engages students and elevates their learning, allowing them to achieve greater levels of independence, gain more confidence, and seek out new opportunities, it says.
"Just as our customers leverage our technology to improve their operations, so too can technology be used to help learners acquire new skills. With the help of the dedicated teachers at these schools, we are looking forward to seeing the learners embrace the change and improve their learning capabilities over time," says Catherine Lewis, MD of central services for MiX Telematics.
This is not the first special needs school that MiX Telematics, in partnership with iSchool Africa, has helped.
In April, the fleet and mobile asset management solutions provider opened an iPad lab at the Phelang School in Gauteng.
Phelang School caters to pupils with special needs and various disabilities which include cerebral palsy, autistic spectrum disorder, partial sightedness and severe behavioural disorder. The school has 424 learners.
This lab supports the needs of the 16 autistic children within the school (4% of its learners) and is also part of the school's commitment to ensuring that each of these learners is afforded a setting that is conducive to their special needs, in a one-on-one learning environment.
According to the World Health Organisation, in 2017, one in 160 children had an autism spectrum disorder.
"MiX Telematics is honoured to be a part of such an incredible initiative, as we believe that technology can make a real difference. It is a gift that we hope will help each child, and especially those dealing with autism spectrum disorder, to strengthen and enhance their skills, knowing they are equipped with the right tools, and continued training, to reach their full potential," notes Mariette Myburgh, executive: HR and transformation at MiX Telematics Africa.