Microsoft brings its pro messaging service to SA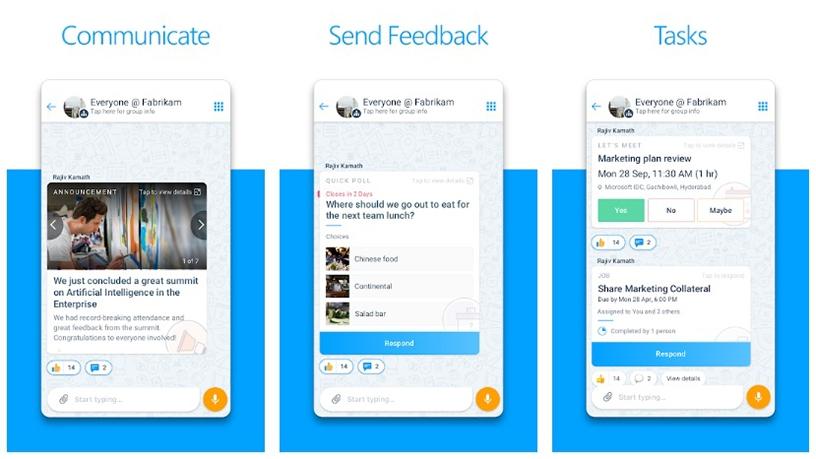 Microsoft's Kaizala Pro messaging app is now commercially available in South Africa.
Local businesses will be able to use the service to streamline and secure large group communications as well as manage workflow. The offering is integrated with Office 365.
"Mobile technology is enabling businesses to embrace the fourth industrial revolution and digitally transform their operations," says Nick Keene, modern workplace business group lead at Microsoft.
"Microsoft Kaizala is ideal for organisations that need to communicate with large numbers of workers to enhance business agility, collaboration and organisational productivity."
Keene says the app is particularly useful to businesses that manage field staff remotely.
Microsoft notes its app is different to similar offerings on the market, such as Slack and Google Hangouts.
"Unlike other chat-based apps in the market, Kaizala extends beyond a mere communication function. Because many workers in the region often don't have an e-mail address, Kaizala only requires a mobile number to sign a user up. The app is also optimised to work on any network, including slow 2G networks," Microsoft says in a statement.
Kaizala Pro allows businesses to communicate with and manage an unlimited number of users and create flat, hierarchical or discoverable public groups within their user base.
Organisations are able to broadcast and collect information in a structured way, including sharing announcements, photos, videos or documents; hosting polls or surveys; assigning tasks; providing training content; marking attendance; and tracking workforces using location tracking.
The business is also able to gather insights from data with built-in analytics.
"As we roll out Microsoft Kaizala in South Africa, we hope to connect the complete value chain, including the unconnected parts of organisations. Microsoft's vision for Kaizala is to empower every organisation and community to achieve more through purposeful chat," says Keene.
Microsoft says all data shared within the app is protected by encryption in-transit and at-rest. Managers have the ability to choose which members have access to certain data.