Liquid Telecom in fibre, cloud push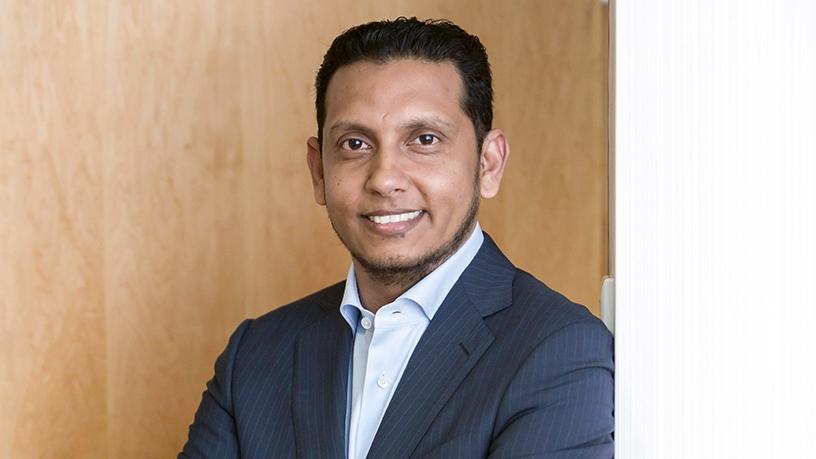 Pan-African telecommunications company Liquid Telecom is looking to drive cloud computing and fibre networks on the African continent.
So said Reshaad Sha, CEO of Liquid Telecom, in an interview with ITWeb on Friday. Sha was appointed CEO in June, coming from open access Internet of things network operator, Sqwidnet.
A subsidiary of Econet Global, Liquid Telecom began life as satellite and voice operator Econet Satellite Services, which was founded in 1997. Rebranding to Liquid Telecom in 2004, the company went on to launch its high-speed, cross-border fibre network linking southern Africa to the rest of the world in 2009.
Liquid recently signed a memorandum of understanding with Telecom Egypt to build a fibre network that stretches from Cape Town, SA, to Cairo, Egypt.
Liquid claims it has built Africa's largest independent fibre network, and operates data centres in Johannesburg, Cape Town and Nairobi, with a combined 6 800 square metres of rack space.
This is in addition to cloud-based services, such as Microsoft Office365 and Microsoft Azure, and digital content provision, including Netflix, NBA, TED and Kwese Play.
On the cloud front, last week Liquid delivered the first Microsoft ExpressRoute service peering in Africa, which it says offers organisations better performance, tighter security and lower latency.
"Liquid Telecom in South Africa has a sizeable market share specifically in the enterprise space. Our focus will be directed into growing that market share in South Africa and we will be doing that using the infrastructure that we already have," said Sha.
"The SME sector is also an important market that we will be focusing on. A lot of our cloud solutions are focused on developing solutions for the SME market segment."
On the Cape to Cairo fibre network, Sha pointed out that initiative comes from the vision of group chairman Strive Masiyiwa, who has always had this ambition of connecting Africa.
"A connected Africa means connecting all the people from the southern tip of the continent all the way up to the north. Over the past couple of years, Liquid Telecom built a network that either directly or through partnerships allows us to connect people."
According to Sha, the fibre market in South Africa is quite a competitive space as there are multiple service providers in the market.
"Our value proposition is that we have a significantly large fibre footprint in SA. We are leveraging that footprint together with our agility and responsiveness.
He believes there will be consolidation of the fibre market in SA with some smaller players eventually getting swallowed up.
"Liquid Telecom will continue to look into how we can increase our market share in each of the segments that will operate in specifically the enterprise and SME space. If there are opportunities for us to grow through potential acquisitions, we will explore that.
"Across the continent we face a number of operational challenges resulting from the market dynamics in each of the countries that we operate in. However, these are business-as-usual challenges as there aren't any challenges that are insurmountable.
"Cloud computing is an important area not just for us as a business but most importantly for where our customers are going. Our strategy is underpinned by delivering cloud to the continent and making it relevant to organisations."