Apple explores augmented reality
The company buys Akonia Holographics, a six-year-old maker of displays for augmented reality glasses.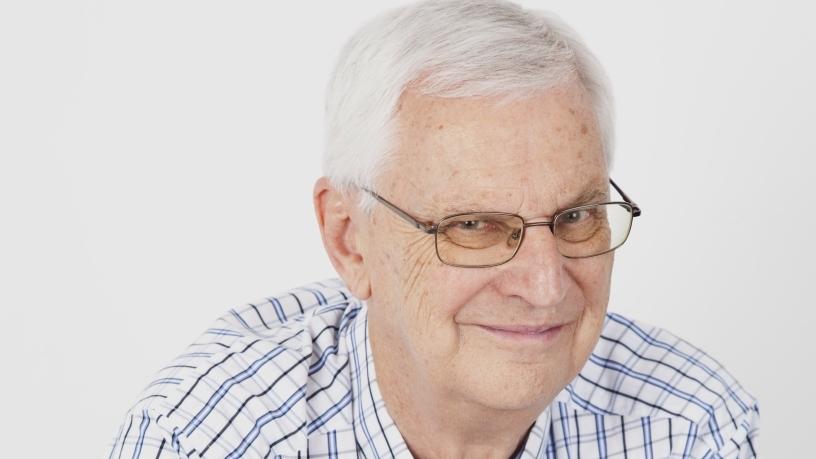 A raft of acquisitions, including ones by Apple, Amazon, Cognizant, Garmin and VMware, were the main stories of the international ICT market during the last two weeks.
At home, MTN news from Africa dominated the local scene.
Key local news
* Satisfactory year-end figures from Blue Label Telecoms, with revenue up 1.2% and profit up 28.5%; and Mustek, with revenue up 8.2% and profit up 10.3%.
* Mixed year-end figures from Net1 UEPS Technologies, with revenue up 0.5% but net income down 46.3%.
* A full-year loss from Stella Capital Partners.
* An interim loss from Cell C, although revenue up 5.3%.
* Mediocre Q4 figures from Net1, with revenue down 3.8% and net income down 37.7%.
* Positive trading updates from Alaris Holdings, Cartrack Holdings and Mustek.
* A negative trading update from Silverbridge Holdings.
* GenCap, an African Rainbow Capital Investments subsidiary, acquired online transport management company Linebooke.
* Cabinet has approved the Electronic Communications Amendment Bill (ECA Bill), which clears the way for the introduction and licensing of the proposed wireless open access network.
* Pineapple, believed to be SA's first peer-to-peer insurance company, has been accepted into Google's Launchpad accelerator.
* Avanti Communications Group, a leading satellite operator providing Ka-Band satellite data communications services across the UK, Europe, Middle East and Africa, has opened operations in SA.
* Telecommunications and postal services minister Siyabonga Cwele has reportedly fired the board of government's troubled universal access agency USAASA.
* A new JSE cautionary by MTN.
* A renewed JSE cautionary by Stella Capital Partners.
* The appointments of Keith Kenneth as Hitachi Vantara's national sales director for SA; Naahied Gamieldien as interim CEO of Ayo Technology Solutions; and Wallace Mgoqi as non-executive chairman of Ayo Technology Solutions.
* The resignation of Kevin Hardy, CEO of Ayo Technology Solutions.
Key African news
* Satisfactory half-year numbers from CEC Liquid Telecom and its retail division, with revenue up 26% to $16 million, while net profit grew by 2% to $1.007 million.
* Full-year losses from Airtel Tanzania.
* MTN Ghana has successfully completed its initial public offer.
* Nigeria has ordered four banks, including Citigroup and Standard Chartered, to refund more than $8 billion it says was illegally expatriated by MTN Group over eight years through to 2015.
Key international news
* Amazon Pay (India) acquired India-based and Sequoia-backed start-up Tapzo, in a digital payments push against Paytm.
* Apple bought Akonia Holographics, a six-year-old maker of displays for augmented reality glasses, as the iPhone maker explores this burgeoning field.
* Atlas Copco purchased Brooks Automation's cryogenic business, which makes advanced pumps used to remove water vapour and hydrogen in many semiconductor and industrial processes, for $675 million.
* A private equity firm acquired Black Box's Federal Government IT Services Business for $75 million.
* Cognizant bought SaaSfocus, a privately held consulting firm specialising in digital transformation, leveraging the Salesforce platform.
* Descartes Systems Group purchased PinPoint, a leading provider of fleet tracking and mobile workforce solutions based in Canada.
* Flipkart acquired Liv.ai, an artificial intelligence-based speech recognition start-up.
* Garmin bought Flight Plan, a privately held provider of electronic flight planning, scheduling and trip support services, including the popular Web site FltPlan.com and mobile application FltPlan Go.
* HelpSystems purchased Midrange Performance Group, a company whose solutions enable organisations to optimise their IT environments.
* Methode Electronics acquired Grakon Parent, a global leader in the design, development and manufacture of advanced lighting systems, controls and components.
* One Stop Systems bought Concept Development, a specialist in the design and manufacture of specialised high-performance in-flight entertainment systems for commercial aircraft.
* ONGO Framework, an enterprise mobility and digital transformation solution provider, purchased Hockystick Media, a digital marketing agency.
* Pure Storage acquired StorReduce, a data management software company.
* Tanla Solutions, a cloud communications company, bought enterprise mobile engagement platform Karix Mobile (India) and its wholly-owned subsidiary Unicel.
IT spending in SA will total R276.6 billion in 2018.
* Tech Mahindra purchased Czech Republic-based engineering services firm Inter-Informatics.
* VMware acquired start-up CloudHealth Technologies, the provider of a software platform that lets companies juggle different public cloud vendors like Amazon Web Services and Microsoft's Azure, as part of the former's continued push into cloud-based software services. The deal was worth $500 million.
* Dragoneer Investment Group and General Atlantic led a $427 million investment in Slack Technologies, a workplace chat software maker.
* Berkshire Hathaway paid $356 million for a stake in the parent of digital payments firm Paytm, its first investment in an Indian start-up, as it ventures into the financial payments sector.
* Australia's TPG Telecom has agreed to a merger with Vodafone Group's Australian business, easing competition in the cut-throat sector and buying scale to take on bigger rivals Telstra and Optus.
* Microsoft is being investigated by the US Justice Department and the Securities and Exchange Commission over potential bribery and corruption related to software sales in Hungary.
* Supermicro trading of common stock on Nasdaq has been suspended, but it is intending to appeal the decision.
* Vodafone India has completed its merger with Idea Cellular, thus creating India's largest telecoms company.
* Excellent quarterly results from Opera (back in the black) and Xiaomi (back in the black).
* Excellent half-year numbers from Adyen.
* Very good quarterly figures from Photronics, Salesforce.com and Veeva Systems.
* Good quarterly numbers from HP, Intuit, Keysight Technologies (back in the black), OSI Systems, QAD (back in the black), Tech Data, Ubiquiti Networks and VMware.
* Satisfactory quarterly results from HPE, Lantronix, Methode Electronics, Perceptron, Semtech and Zayo Group.
* Satisfactory half-year numbers from Avast, Bouygues Telecom, China Mobile and China Telecom.
* Mediocre quarterly results from Daktronics and Fabrinet.
* Mixed quarterly figures from Alibaba, Analog Devices, Cheetah Mobile, Ciena, Mobile TeleSystems, ScanSource and Synopsys, with revenue up but net income down; and from E Ink, with revenue down but net income up.
* Mixed half-year figures from IQE and SMIC, with revenue up but net income down; and from Gemalto, with revenue down but net income up.
* Quarterly losses from A10 Networks, AAC Technologies Holdings, Ambarella, Arlo, Autodesk, Bilibili, Box, Jianpu Technology, Nutanix, Pinduoduo, Pure Storage, Sea Limited, SITO Mobile, Splunk, Yext and Zuora.
* Half-year losses from Altek, Eventbrite, Spark Networks and ZTE.
* The appointments of Jim Anderson as president and CEO of Lattice Semiconductor; Michael Clarke as CEO of Sanmina; Sasan Goodarzi as CEO of Intuit; Steve Hare as interim CEO of Sage Group; Brad Smith as executive chairman of Intuit (was CEO); Paul Stobart as CEO of Zen Internet (was chairman); and Richard Tang as chairman of Zen Internet (was CEO).
* The resignations of Bob Eulau, CEO of Sanmina; and Stephen Kelly, CEO of Sage Group.
* The departure of Jim DeBello, CEO of Mitek Systems.
* The death of Karl Lopker, CEO of QAD.
* A planned IPO in Hong Kong from China's YeePay, a payment services provider backed by US buyout firm TA Associates.
* An IPO filing for Hong Kong from AsiaInfo, a CICIT and Temasek-backed telecoms software firm.
* An IPO filing for Hong Kong from China's Meituan Dianping, an online food delivery-to-ticketing services platform.
* An IPO filing for the NYSE from Eventbrite, a provider of online ticketing services and personalised event invitations.
* An IPO filing from Hawkeye Systems, a technology company that is developing cutting-edge optical imaging products.
Research results and predictions
South Africa:
* IT spending in SA will total R276.6 billion in 2018, a 4.3% increase from 2017, according to Gartner. All IT segments are on track to achieve growth this year, with data centre systems and servers returning to growth.
EMEA/Africa:
* The EMEA mobile phone market continues to lose steam, with smartphone shipments in the total European market, including Russia and the CIS, marginally lower than in the same quarter last year, at 44.9 million, according to IDC.
Worldwide:
* In Q218, Huawei surpassed Apple to secure the number two worldwide smartphone vendor position for the first time, according to Gartner. Apple moved into the number three spot. Overall, sales of smartphones to end-users grew 2% in Q218 to reach 374 million units.
* The worldwide hardcopy peripherals market grew 0.9% year-over-year, with more than 23.5 million units shipped in 2Q18, according to IDC. Inkjet and laser unit shipments both expanded in the quarter, each growing 0.8% year over year.
* Worldwide network functions virtualisation infrastructure revenue was just $564 million in 2017, according to IDC. But as communications service providers ramp up their network transformation, revenue is expected to achieve a CAGR of 58.1% over the 2017-2022 forecast period, reaching $5.6 billion in 2022.
* Worldwide shipments of large-format printers increased 4% year-over-year, while large-format printer revenue grew 3% year-over-year in 2Q18, according to IDC. For the first half of the year, shipments are up 3.5%, while revenue was up over 5% compared to the first half of 2017.
* While the worldwide smartphone market is expected to decline again in 2018, IDC believes the market will experience low single-digit growth from 2019 through the end of its forecast in 2022. It forecasts worldwide smartphone shipments to decline 0.7% in 2018 to 1 455 billion units, down from 1 465 billion in 2017. However, it believes the market will return to positive growth in the second half of 2018, with volumes up 1.1% compared to the second half of 2017. In the long-term forecast, it expects the overall smartphone market to reach 1 646 billion units shipped in 2022.
* Unit shipments for the global personal computing devices market, comprising traditional PCs, tablets and workstations, are expected to contract by 3.9% in 2018, according to IDC. This decline is expected to continue throughout the forecast period as the market shrinks to 383.6 million units shipped in 2022, with a five-year CAGR of -1.5%. Despite the decline in overall shipment volume, the market is expected to grow 3.6% in terms of dollar value to $237.3 billion in 2018, fuelled by two-in-ones (detachable tablets and convertible notebooks), ultra-slim notebooks and even desktops, particularly ones used for gaming.
* The market for compute and storage infrastructure for telecoms was at nearly $10.81 billion in 2017, according to IDC. However, as telecoms aggressively build out their infrastructure, it projects this market to see a healthy five-year CAGR of 6.2% with purchases totalling $16.35 billion in 2022.
* The composable/disaggregated infrastructure) market, a new class of converged infrastructure that brings together compute, storage and networking elements and enabling software to provide an on-premises cloud-like experience, was valued at just over $300 million in 2017, according to IDC. However, as new and incumbent IT vendors enter this market, each making a unique case for solving IT infrastructure challenges, it projects this market to aggressively grow at a five-year CAGR of 58.2%, reaching nearly $3.4 billion in 2022.
* The global semiconductor industry revenue grew 4.4% sequentially to a record high of $120.8 billion in Q218, according to IHS Markit.
Stock market changes
* JSE All share index: Up 3.6%
* FTSE100: Down 1.7%
* DAX: Up 1.3%
* NYSE (Dow): Up 1.2%
* S&P 500: Up 1.8% (highest level reached during this period)
* Nasdaq: Up 3.8% (highest level reached during this period)
* Nikkei225: Up 2.7%
* Hang Seng: Up 2.5%
* Shanghai: Up 2.1%
Look out for
International:
* Developments regarding US president Donald Trump's stance that his administration is standing up for free-speech rights, warning that large social media companies should not be allowed to "control what we can and cannot see".
* Renesas Electronics, the Japanese automotive chipmaker, buying US chipmaker Integrated Device Technology.
South Africa:
* Further developments regarding MTN in Nigeria.
Final word
Fortune magazine has published its 2018 '100 Fastest Growing Companies' list, highlighting the large, publicly traded companies with the fastest growth in revenue, profit and stock returns.
Included, from a technology perspective, are:
* 2: Stamps.com (new entry)
* 4: Applied Optoelectronics (new entry)
* 5: Paycom Software (2 last year)
* 6: Facebook (same as last year)
* 7: Nvidia (36 last year)
* 8: Arista Networks (10 last year)
* 9: Amazon.com (same as last year)
* 14: Coherent (returning entry)
* 18: Veeva Systems (same as last year)
* 19: Netflix (returning entry)
* 20: Broadcom (new entry)
* 21: Adobe (returning entry)
* 27: Mercury Systems (new entry)
* 29: LogMeIn (new entry)
* 33: Applied Materials (returning entry)
* 34: NetEase (7 last year)
* 35: TTM Technologies (returning entry)
* 38: SS&C Technologies (returning entry)
* 40: Align Technology (91 last year)
* 44: Lam Research (84 last year)
* 47: Axcelis Technologies (new entry)
Other new entries include Cheetah Mobile, Fabrinet, Fortinet, ON Semiconductor, Shenandoah Telecommunications and YY.