WhereIsMyTransport digitises SA's informal transport networks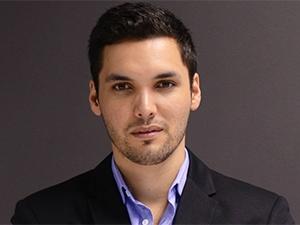 Cape Town- and London-based public transport data and technology company WhereIsMyTransport has completed its largest data collection project to date - the informally-run public transport networks of Johannesburg, Tshwane and Ekurhuleni.
Home to nearly 13 million people, these sprawling municipalities in SA's Gauteng province represent one of the largest urban regions in Africa.
The start-up company says informally-run minibus taxis serve around 70% of the region's population. However, little documentation on these services exists.
WhereIsMyTransport's 40 data collectors spent under six weeks tracking the networks, collecting 2 813 unique routes, covering 44 352km, and finding an average journey cost of R13.13.
The company also collected data from the complete informally-run public transport networks of Cape Town, Durban, Port Elizabeth, East London and Bloemfontein in 2017.
It notes that for the first time, access to reliable data from SA's most-used public transport mode is now possible for every major metropolitan region in the country, as well as Gaborone, Botswana.
WhereIsMyTransport is a platform for smart urban transport in emerging regions of the globe. The application program interface helps to integrate formal and informal transport to connect cities, operators and commuters for a more sustainable and efficient transport system.
It uses technologies developed in-house which enable data to be reliably collected and verified. This includes a mobile application for capturing route data and information such as on and off-peak timing, common stopping points, fares and frequency. Data collection teams are made up of those who live and work locally, ensuring extensive public transport knowledge and valuable qualitative inputs.
Access to unique public transport data can provide the basis for insight and analysis, the company says. Contextual information, such as the public transport stops and route locations, can add value to digital services like maps or on-demand transport, it adds. It believes journey planning services, provided through WhereIsMyTransport's platform, offer businesses new revenues and/or ridership by providing passengers with valuable information.
Data from the informally run public transport networks of Johannesburg, Tshwane, Ekurhuleni, Cape Town, Durban, Port Elizabeth, East London, Bloemfontein and Gaborone is available now in a range of supported formats.
According to the start-up, informally-run transport accounts for 80-90% of public transport journeys for passengers in medium-sized emerging cities. However, it notes, little documentation on these services exists, and where it does, data is incomplete or of low quality.
WhereIsMyTransport recently raised £1.2 million (R20.4 million) in its seed round. In September last year, it announced an investment of £1.165 million (R22 million) from Goodwell Ventures, together with the Omidyar Network, a philanthropic investment firm created by eBay's founder, and Horizon Ventures, as the first closing of a £2 million seed round.
In 2015, the start-up company completed its seed funding of R12 million. It expanded internationally with a new office in London.
On the start-up's latest accomplishment, Devin de Vries, WhereIsMyTransport CEO, says: "This data collection milestone is significant not just because of the task of digitalising informally-run public transport information in an urban mega region, but because it means that unparalleled public transport data is now available from all of South Africa's major cities.
"This achievement arrives during South Africa's Transport Month - an initiative which raises awareness of the importance of accessible transport. Improving accessibility is just one of the ways to harness the expansive data reach of WhereIsMyTransport. Our comprehensive data makes us a reliable partner for anyone looking to add value through information from South Africa's cities."