Cloud pacesetters reap rewards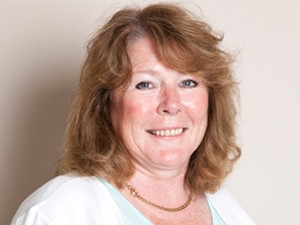 Pacesetters are using cloud to build competitive advantage through strategic reinvention, better decisions and deeper collaboration.
This is according to research by the IBM Centre for Applied Insights, in collaboration with Oxford Economics, to learn how cloud is impacting organisations.
Presenting the findings at the IBM Cloud Executive Forum held in collaboration with ITWeb in Hyde Park, Johannesburg, this week, Lesley Plaistowe, global business services partner at IBM, said pacesetters are those organisations that have deployed cloud on a broad scale.
The study revealed 136% of the pacesetters are more likely to use cloud to reinvent customer relationships, and 170% are more likely to use analytics extensively via cloud to derive insights. Also, 79% are more likely to use the cloud to find experts anywhere in their ecosystem - inside or outside their organisation ? and leverage their expertise.
According to Plaistowe, cloud is far from being just an IT obsession - business leaders are becoming increasingly focused on the business value cloud provides.
Pacesetters are gaining competitive advantage through of the use of cloud and this correlates with stronger business results, said Plaistowe. According to the research, by 2016, cloud's strategic importance to business users is expected to more than double from 34% to 72%, while its importance to IT will be 58%.
The study involved a survey of more than 800 cloud decision-makers and users, with respondents evenly split between business and IT functions. Participants span 24 industries and 13 countries - with 40% from growth markets and 60% from mature markets.
More than 40% of the respondents said they realised major improvements in organisational efficiency through cloud. However, where pacesetters really pull away from other organisations is on improved market responsiveness, said Plaistowe.
The study indicates the pacesetters are ahead of cloud challengers by about 40%, with cloud helping them become quicker to respond to changing customer needs and market shifts, expand into new markets and target new segments.
To simplify integration and connect broad ecosystems, pacesetters favour open source cloud platforms far more than other organisations favour cloud. They're more likely than their peers to use hybrid cloud infrastructures, said Plaistowe.
According to Plaistowe, to cope with constant technology change, pacesetters have recognised the importance of experimenting with the cloud platform.
However, where the cloud approach of leading organisations differs most with pacesetters is in their strategy. Pacesetters are leading the charge towards more comprehensive cloud strategies - they are 270% more likely than other organisations to have enterprise-wide cloud strategies.
Given the visionary nature of their cloud initiatives and how much of the organisation may be impacted - they see the need for a tangible master plan, concludes Plaistowe.