Moovah brings more taxi passengers online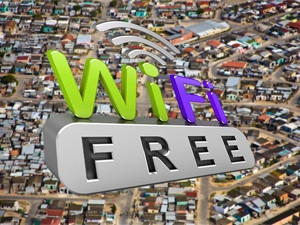 Moovah, an app that allows taxi commuters free access to the Internet and to download content, will be made available in 75 taxies in Johannesburg and Cape Town this month.
The app was developed by OnRoot, in partnership with Absa and SA Taxi, to change the way in which brands engage with commuters. The launch of the Moovah in-taxi WiFi device will give taxi commuters access to digital content in seconds, without depleting their pay-as you-go or contract data.
Megan Harrison, CEO and founder of OnRoot, says: "Unlike other WiFi services, the Moovah app does not merely offer free Internet connectivity. It allows access to mobile content that can be downloaded or streamed at high speeds, without the need for 3G, ADSL or electricity."
Commuters are able to connect to the Moovah WiFi platform and download music, games, videos, and articles on to their Android or BlackBerry smartphones. They will also be able to browse the Internet by using a daily data quota they earn by connecting to the Moovah WiFi system.
After that data has run out, commuters can earn additional points, that translate into data, by participating in surveys, providing personal details, and watching adverts. "Every 100 points that a commuter will earn, equals 10MB of data, which equals R1 of content," says Harrison. Watching a one-and-a-half minute video translates to 50 points.
Content is downloadable to be viewed when the commuter leaves the taxi.
Targeted advertising
The Moovah app offers brands the opportunity to directly target specific consumers because the app is geo-specific and knows where, on a given taxi route, consumers are. Brands are then able to offer deals and specials to those consumers on a specific route.
The app also makes use of cached content and is not dependent on telephony networks. This technology, developed by Winjit Technologies, is new to SA and has not been applied in this particular way anywhere else in the world, says Harrison.
Drivers are paid monthly for having the device within their taxi. Harrison says this was the idea that sparked Moovah, as it is an additional way for taxi drivers to earn extra revenue.
Harrison, who has a background in behavioural economics, notes commuters were asked what they wanted before the app was developed. "Access to relevant information and the ability to communicate with their social network of choice topped their priority list. Most South Africans can access the Internet only from their phones. However, data packages are prohibitively expensive for the average person.
"By eliminating the cost associated with accessing content and removing the frustration of buffering or slow download speeds, we've addressed multiple social needs in one simple proposition."