Sanral accused of 'stealing'
A number of e-tag holders' accounts have been debited by the roads agency, even though the Gauteng e-tolling system is not yet operational.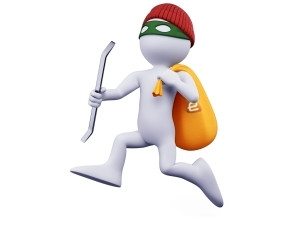 Although the Gauteng e-toll system is not yet operational, a number of e-tag holders' accounts were recently debited by the SA National Roads Agency (Sanral), in what the state-owned entity says was an error during IT maintenance activity.
While the amounts debited are seemingly marginal, some feel this could have much farther-reaching implications. One e-tag account-holder says Sanral took a double debit or 5c from his account at the end of August, while an associate of his had a similar experience.
"Is Sanral stealing from us? If Sanral debited all 600 000 accounts they claim are registered, that's an amount of R30 000 they stole from us."
Sanral spokesperson Vusi Mona says the agency is aware that a number of debit orders recently took place, but this was due to "an error during the service provider's bank interface maintenance activity" and only 634 account units were affected, as "the bulk of registrations are prepaid accounts".
Mona says the amounts were reversed on the same day they went off (27 August), but a bank account check by two of the e-tag holders affected revealed the amounts were only reversed more than a week later.
One of the e-tag holders, whose account was recently debited by Sanral, says: "I think everybody with an e-tag account should investigate their bank accounts. Let's stop this corrupt system before it is implemented. Trying not to oppose the system, you register your account - and what do they do? They steal from us!"
Creeping costs
Wayne Duvenage, chairperson of the Opposition to Urban Tolling Alliance, says not only does the recent glitch begin to expose how unworkable the system will be; it also exists as a forewarning of "additional costs" that will inevitably creep in after the system is up and running.
"[Sanral] could just start adding these 'costs' in, and we will be able to do nothing about it. It is the increases and additional fees that will come in later and could become out of control. And of course they will do it - it happens in municipalities everywhere."
Duvenage says additional costs are likely to be minimal enough to go largely unnoticed, but will represent significant amounts when added up.
E-toll account ease
Mona says registered road users have easy, constant access to their accounts. "[E-toll account-holders] can access their accounts anytime online by using the login details supplied to them during registration."
He says no toll fees are currently being deducted for travelling on Gauteng's highways, but notes that 58 000 account-holders have active accounts, because they make use of their e-tags at the Bakwena toll plazas.
While details Sanral has provided as to the number of e-tag holders to date are sketchy, a recurring round number from the horse's mouth has been 600 000. Mona recently said this number could be more or less broken down into 40% fleet-owned (250 000), and 60% individual (350 000) accounts.
According to SA's electronic National Traffic Information System (eNatis), there were 3 799 750 road users registered in Gauteng, as at 30 June. Sanral has indicated in its calculations that about 2.4 million of these will use the highways every month.