MS acquires social media street cred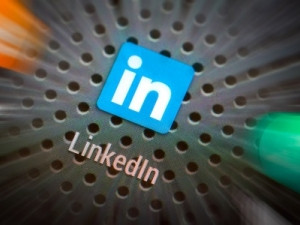 Professional online network LinkedIn provides Microsoft with valuable data about its core user base and lets the tech giant leap-frog into the social networking game.
It was announced yesterday that the creator of Office products would acquire LinkedIn for $26.2 billion, making it one of the largest tech company acquisitions to date.
The offer of $196 per share represents a premium of 49.5% to LinkedIn's Friday closing price. LinkedIn went public in 2011 at $45.
The social network will operate as its own entity, with Jeff Weiner remaining CEO of LinkedIn, reporting to Satya Nadella, CEO of Microsoft.
However, the companies will lean on each other's strengths to drive profits for both and potentially combine productivity tools with professional networking.
Arthur Goldstuck, World Wide Worx MD, says it is rare to see these kinds of deals coming, as they have to be kept extremely quiet to prevent insider trading.
"However, it is not a surprise, given the fierce competition between the tech giants to maintain an edge, a differentiator and an eye on the future.
"LinkedIn has both a very attractive user base (probably the most high-quality network on the planet) and a solid revenue stream that holds potential for tremendous revenue growth if the appropriate value can be offered," says Goldstuck.
"LinkedIn had reached a plateau in terms of offering new revenue-based value propositions, whereas Microsoft is in a position to inject or bundle a wide range of offerings."
Mike Wade, professor and director of the centre for digital business transformation at IMD business school, says the acquisition makes sense for Microsoft.
He points out that LinkedIn is undervalued. "Even paying a 48% mark-up on the current stock price, Microsoft is still buying LinkedIn at less than its value on 1 January 2016."
Too expensive?
Brian Neilson, director at BMI-TechKnowledge, says the acquisition is a large value deal. "At $26.2 billion it is bigger than Facebook's acquisition of WhatsApp ($19 billion) and way more than Google's 2006 acquisition of YouTube ($1.65 billion)."
However, Vestact analyst Sasha Naryshkine says: "While it seems expensive, how much more expensive would it be for Microsoft to not integrate this type of technology into their Office suite, if they had to spend the time and effort developing something similar. And then get all the users to migrate across."
"Microsoft has been talking about building its social presence for some time," says Wade. "Its purchase of Yammer (more than $1 billion) has not quite gone far enough. This acquisition will give it some social media street cred."
"It may seem hellishly expensive now for Microsoft, [but] on a per-user basis I think it is dirt cheap at the price. And will prove to be in the long run," says Naryshkine.
Wade points out Microsoft was sitting on more than $100 billion in cash and short-term investments, "That's a big weight on its balance sheet and the pressure to spend it or issue a special dividend, as it has done in the past, was mounting."
Microsoft plans
Nadella explained how the companies will operate in a statement.
"He said the combination will make it possible for new experiences such as a LinkedIn newsfeed that serves up articles based on a project on which one is working or in Office suggesting an expert to connect with via LinkedIn to help with a task," explains Goldstuck.
"Of course, that's just the beginning.
"The combination of productivity tools with professional networking is potentially powerful. At the same time, it could turn out to be a non-starter if professionals decide it is intrusive."
Goldstuck says while the companies are expected to continue operating independently, "clearly the two organisations must take advantage of the enormous synergies between them. It's an inspired marriage, but of course could fall foul of anti-trust or competition laws."
Previous deals
Microsoft bought telecommunications company Skype in 2011 for $8.5 billion.
"Skype into LinkedIn to get researchers to solve their problems in real-time in a face-to-face environment, via their virtual reality headsets? Not too far away I suspect," muses Naryshkine.
In 2013, the tech giant bought Nokia's phone unit for $7.6 billion. This deal did not work out well.
"One should avoid comparing this to the Nokia deal, which was speculative, and an investment in a product category that was already faltering at Microsoft," says Goldstuck.
"It was hoped that Nokia would fix something that was broken, but it really combined two broken mobile brands, multiplying the ills. LinkedIn may have stagnated in some markets, but it is hardly broken, while Microsoft remains the most successful provider of productivity software and services in the world. This cements its positioning."