MTN warns customers of new SIM swap scam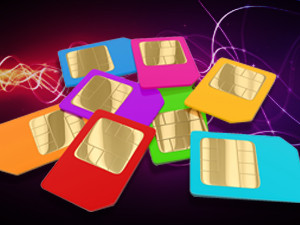 MTN has warned its customers about a new SIM swap scam that is doing the rounds.
"In this scam, a supposed MTN call centre agent requests the customer's security details under the pretext that they are blocking the processing of a SIM swap request that is being made on the subscriber's number without their knowledge or authorisation," the telco says in a statement.
The scammers then use the customer's responses from the call to perform a fraudulent SIM swap.
"It is important for customers to know that MTN will not contact customers from its call centre to block the processing of a SIM swap request."
MTN explains the actual SIM process is that postpaid customers are required to visit an MTN store to activate their SIM swap, and they will be required to produce an ID document. Prepaid customers are able to process a SIM swap via a USSD code, call centre or by visiting an MTN store. If they go to a store, they need to show their ID document, and if they activate the swap remotely, they will be required to complete security questions.
"In our continued quest to combat fraud and scams, again we urge our customers not to respond to unsolicited calls and requests for their security details from an unknown number," MTN says.
Last year, MTN South Africa announced it would only process SIM swap requests during working hours in an attempt to tighten security measures and avoid SIM swap fraud. It halted the activation of SIM swap processing between 8pm and 7am.
Since 2013, MTN has also been using an SMS verification process, where it sends an SMS to the requesting number to verify the authenticity of a SIM swap request.