Higher learning institutions require tech-savvy contact centres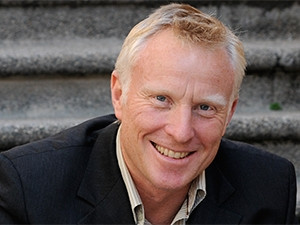 With more than 30% of interactions within contact centres now taking the form of e-mail, Web self-service, chat and other methods, contact centres have had to adapt to the way in which customers want to engage. When it comes to the educational sector contact centre, which can be highly competitive in attracting talent, catering for these digital trends is essential.
This is according to Jed Hewson, co-founder and Joint CEO of 1Stream, who explains that with the widespread increase in mobile and smartphone use both locally and globally, it's no surprise that educational sector contact centres are being driven to offer more platform options in line with students' communication needs.
This means making sure the relevant information is easily accessible, that queries, whether submitted via phone, e-mail, text or social media, are resolved appropriately, and the overall interaction is positive.
"There is a varying degree of sophistication in the contact centres of learning institutions. As more institutions are private commercial businesses, their focus on customer service increases and so the ability to justify spending in the contact centre.
"Tertiary students are generally equipped with smartphones and connected to the Internet. They are also generally short of cash. The preference in tertiary education institutions is to market and manage the student base via digital formats such as newsletters, e-mailed invoicing and Web portals," explains Hewson.
Andre Deetlefs, executive of Lines of Business at Jasco Enterprise, says as higher learning institutions have a younger demographic on average, they will be the first to see a change in the way students want to communicate with them. New channels such as WebChat and e-mail are important, low-cost channels for these students to use, especially for querying information.
"Providing a coherent omni-channel contact centre allows the educational institution to gain greater insight to its students and enables greater self service automation, freeing up agents to deal with more complicated issues.
"The reporting of data allows the call centre to ensure it is adequately staffed for the work load and is able to make decisions on where to deploy self-service and how to makedecisions about changes to the institution's communications policies," he notes.
Hewson explains the risk of having many channels is a contact centre not being able to manage and engage effectively across all of them.
"If agents are not able to manage a particular platform, it can be a wiser choice not to offer it at all - a customer not receiving the service they require can be more detrimental to a brand. As far as improving service goes, measurement is a must-have. Effective measurement and comprehensive reporting enables a clear analysis of processes and teams, and allows informed decisions to be made that will enhance the customer experience," he asserts.
Deetlefs agrees, adding that implementing an effective multi-channel contact centre is not just about having all these digital platforms available, it requires both close integration of the various systems and platforms in use, as well as comprehensive measurement to assess and improve processes.