Pule signs off on Mohlaloga's appointment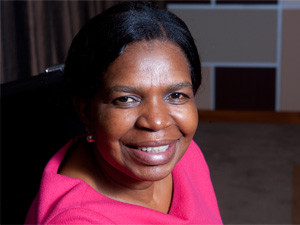 Communications minister Dina Pule has given notification that fraud accused Rubben Mohlaloga has been appointed as an Independent Communications Authority of SA (ICASA) councillor, several months after he was meant to join the regulator.
In a government gazette published last Wednesday, the minister notes that Rubben Mohlaloga - who was chosen to fill one of three seats - will take up the role for four years from this month. He was expected to take up his role as one of nine ICASA councillors early this year.
Mohlaloga's appointment was approved in the second last week of November by the National Assembly. He has been charged with defrauding the Land Bank of R6 million and was reportedly arrested in October - a month after short-listed candidates were interviewed for the post and a month before he was appointed.
The Portfolio Committee on Communications condoned Mohlaloga's appointment after he was charged, but had its hands tied as there is nothing it can legally do to remove him.
A memo prepared by the Constitutional and Legal Services Office for the Parliamentary Portfolio Committee on Communications, discussed at a recent meeting, provides the opinion that no action can be taken against Mohlaloga, as he is presumed innocent.
Once councillors have been appointed, they can only be removed by the communications minister, currently Dina Pule, on grounds of misconduct, and can only justifiably be removed once they have been convicted, for example, for fraud, states the memo.
However, Mohlaloga's charge has yet to go through the court process.
During a recent committee meeting, Democratic Alliance shadow minister of communications Marian Shinn expressed disappointment that no action could be taken against Mohlaloga.
The DOC has said it was unaware Mohlaloga had the charge hanging over his head at the time he was short-listed. He had also not disclosed the matter to the department, despite holding a senior position.
Portfolio committee chairman Eric Kholwane has said Mohlaloga did not raise the matter during the interview, or alert the committee after his arrest.
ITWeb has been unable to find contact details for Mohlaloga.