Vodacom to launch LTE by year-end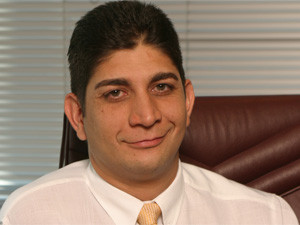 Vodacom, SA's largest cellular operator with about 50% of the market, is set to launch long-term evolution (LTE) by the end of the year.
LTE - often referred to as 4G - is a step up from the current coverage being offered by mobile operators and provides faster broadband speeds. MTN has also indicated that it will go live with the technology by year-end, althoughCape Townresidents will have to wait for faster speeds.
Speaking at a media round table this morning, recently appointed Vodacom CEO Shameel Aziz-Joosub, said that Vodacom's network will be 100% LTE ready within the next year. The first cities to be lit up will beJohannesburg,PretoriaandDurban, he adds.
Cape Townwill take more time as the company still have upgrade work to complete, says Aziz-Joosub. He adds that the company is refarming its 1 800 MHz spectrum, which requires a balancing act so that existing customers are not disadvantaged.
Spectrum is an issue as space in 800MHz has yet to be cleared up, and government has yet to move on allocating 2.6GHz, says Aziz-Joosub. SA's migration to digital TV will free spectrum in 800MHz, which is ideal for LTE roll out in rural areas as it offers wide penetration, cutting down on the number of base stations required.
The lack of spectrum could slow down roll out, and will require more capital, says Aziz-Joosub. The Independent Communications Authority of SA (ICASA) kicked off an allocation process towards the end of last year, but then halted it to make sure it fitted in with the Department of Communications' plans.
The department has failed to answer questions on when allocation will go ahead fro several weeks, despite repeated attempts by ITWeb to obtain clarity. ICASA this morning extended the closing date for submission of comments on the Draft Frequency Migration Regulations and Radio Frequency Migration Plan.
The closing date for the submission of written representations by interested persons has been extended from28 September 2012to no later than 16pm onFriday, 12 October 2012.
Build to own
Currently, 75% of Vodacom's network has been upgraded to be LTE ready, says Aziz-Joosub. He says the company is busy building its transmission network as it is vital that consumers have a good experience.
Vodacom is moving away from using Telkom for backhaul and is rolling out is own fixed transmission network, which Aziz-Joosub says helps with call quality and trims dropped calls. The implementation of long distance fibre - betweenJohannesburgandDurbanandJohannesburgandCape Town- in conjunction with MTN and Neotel is being wrapped up, he adds.
MTN this week reiterated that it is on track to switch on a commercial LTE (Long Term Evolution) network by year-end in three key urban areas, namelyJohannesburg,PretoriaandDurban.
Aziz-Joosub says that Vodacom will not sell part of its network, into which it invests about R7 billion a year, as it sees it as a strategic asset.
A key revenue stream for Vodacom is data, which Aziz-Joosub says is the third revenue stream after voice and SMS. He says Vodacom needs to push smartphones and is moving towards integrated plans that bundle all three aspects together.
Aziz-Joosub says Vodacom SA needs to push smartphones and SA is "overindexed" on BlackBerry, which affects the company's ability to push data. He says more 3G-enabled devices need to go into the market, and Vodafone - Vodacom's parent company, is working on developing lower cost handsets.
Smartphones and data packages are a key opportunity that the company will push harder, Aziz-Joosub adds.