How analytics can take the 'black' out of Black Friday
The correct application of analytics by retailers will ensure that neither they, nor their customers, have a black time on Black Friday.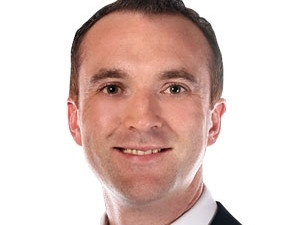 Black Friday is traditionally one of the busiest periods for retailers, both those that operate bricks-and-mortar stores and those that are wholly online. The mass purchasing that occurs on Black Friday obviously generates an enormous amount of additional customer data. Savvy retailers are thus realising that by leveraging analytics effectively, they can use this information to sell more products, while also delivering an improved customer service.
It should be remembered that while the Black Friday sales are an extremely busy time for retailers, it is an equally busy period for consumers, who are now very savvy about the various deals that they might get, and thus many spend hours shopping around for the best deals.
David Cosgrave, Customer Intelligence Practice Lead: EMEA South at SAS, points out that for traditional retailers, this means that customers will have to choose which stores they visit. Those that have strong customer data can leverage this information to send the most relevant offers to their customers prior to Black Friday, ensuring that these clients are incentivised to visit their stores.
"Physical retailers can also use analytics to identify the types of products that would be most likely to sell best in certain stores. This would enable them to ensure that they minimise stock-outs while also reducing the amount of unsold stock. Furthermore, predictive analytics and forecasting can be used to 'optimise' the best possible discount or deal to give on each product, right down to the individual store level," he says.
"For example, some customer segments might react best to a two-for-one deal rather than a percentage discount. They might find also that, in order to maximise the overall profit, a lower percentage discount will work better in one part of the country, while a higher percentage is more effective in another area."
Cosgrave adds that in-store tracking, such as using facial recognition cameras at the entrance to the store, could help stores identify the demographics of the customers, while a similar camera at the till could help understand which percentage of customers actually purchased products. In addition, it is possible to analyse queuing patterns, in order to identify particular times of day that become extra-busy, to ensure that additional staff are on the floor during these periods.
"Tracking of customer walking patterns within the store - which is easy enough, through the utilisation of iBeacons on a mobile app, or via Wifi tracking technology - can also help retailers identify the patterns that typical customers follow through the store. This knowledge will assist them in identifying where to place advertisements, or which types of products to stock next to each other."
"Furthermore, lessons learned in terms of stock-outs or unsold stock will help them to gather insights which will assist them in fine tuning their predictions for delivering the right stock levels and the right discounts for each store, in order to truly optimise the total profit. In addition, these lessons can easily be applied to other periods where retailers are placed under pressure, such as during Christmas," he adds.
Of course, continues Cosgrave, online retailers can also benefit significantly from analytics. For one thing, an online retailer will want to make sure that consumers visit its Web site first, that they spend the longest time possible on the site, and most crucially, that the consumer can find the offers that are going to be most relevant for them.
He explains that those online retailers that store and analyse shopping and browsing patterns for each individual customer, or customer segment, can use this in numerous ways. They can personalise digital ads to drive more visitors to the site, or to ensure that, when a customer does visit the site, they see the deals and offers that are most relevant to them instantly, without having to browse through multiple pages of offers - something that is likely to drive consumers away from the site.
"Analytics can help to identify those deals or products which are most relevant to each customer, as well as even personalise the pricing and discount types that each customer might see. In this way, the e-tailer can identify the mix of offers, prices and deals which will have the highest impact on revenue."
"Ultimately, online retailers can use the rich data that spikes during Black Friday to identify the best sources of visitors, such as email campaigns, digital ads or Adwords, which they can then target to ensure that customers visit their sites again during the festive season. Best of all, they can identify the journey that each customer took on their site, which means they can constantly refine the user experience of their website, thus making each new visit by the customer an even more pleasant and comfortable experience," he concludes.