Nebula boosts business efficiency with OneView cloud-based TEM Integration Hub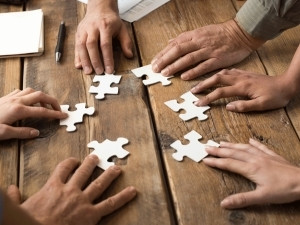 Nebula is launching its Telecoms Expense and Lifecycle Management Integration Hub. This product feature enables clients to integrate third-party, IT and business applications on a single cloud-based platform. With more and more companies outsourcing business functions to external service providers, there is an increased demand for visibility and control over the operations being managed by outside roleplayers. Considering how many different business functions and departments there are in organisations, ranging from IT to finance, having a single system to unify these functions makes good business sense.
Powered by Microsoft Azure, Nebula's Telecoms Expense and Lifecycle Management platform, OneView, helps customers across various industries keep tabs on their telecoms usage, spend and service provider performance. With the launch of the Integration Hub, more lengthy processes are automated, with live service request tracking and digitalised workflows.
OneView integrates with Service Request Systems to enable the ordering and changing of infrastructure directly from a single portal. OneView also assists in automating the telecoms cost recovery process by enabling recharge report exports in the customer's ERP system format.
"By integrating OneView with the service request and ERP systems used by our clients, we are able to streamline systems and processes that affect all aspects of their business - from finance to IT," says Andre Witte, Nebula CTO. "Clients need accurate data at all times. The Integration Hub provides them with so many opportunities to do business better because the information was made available to everyone, at the same time."
The amount of time taken to monitor, respond to and process all of this telecoms and IT information on separate systems means businesses are always under undue pressure, which regularly has a negative impact on information accuracy and request turnaround time. With the OneView Integration Hub, the amount of time required to manage the telecoms and IT lifecycle is dramatically reduced and data accuracy is improved by having a single source of information available without human error.
"In order to offer their customers a superior service, Nebula requires an always-on, reliable cloud network", notes Morgan Webb, partner business evangelist at Microsoft. "We are pleased that Nebula will continue to take advantage of Microsoft Azure IAAS and PAAS components to make their software product, OneView, and the development thereof more scalable to sufficiently support their rapidly growing client base and expanding system features."
Nebula utilises Azure Virtual Machines (VMs) to host its database environment as well as various other business services. Azure PAAS components such as Storage, Redis Cache and App Service are integrated to provide flexible and scalable storage strategies and hosting solutions. Specifically, Nebula has made use of RESTful web APIs and Web Jobs in order to achieve a decoupled, microservices approach to application development. Additionally the use of Azure Table and Blob storage has enabled Nebula to store data and files in ways optimised for various usage scenarios often leading to improved performance while also offering additional redundancy.
The OneView Integration Hub implements Azure API Web Services, Web Jobs, Message Queues, SQL Database and Application Insights. With Microsoft Azure cloud services, Nebula can fully utilise the advantages of the cloud to provide its clients with high performance, scalable systems that enable next generation telecoms and business innovation.
To find out how Nebula can help your business reach its true potential, contact it here.