To the cloud and beyond with Azuka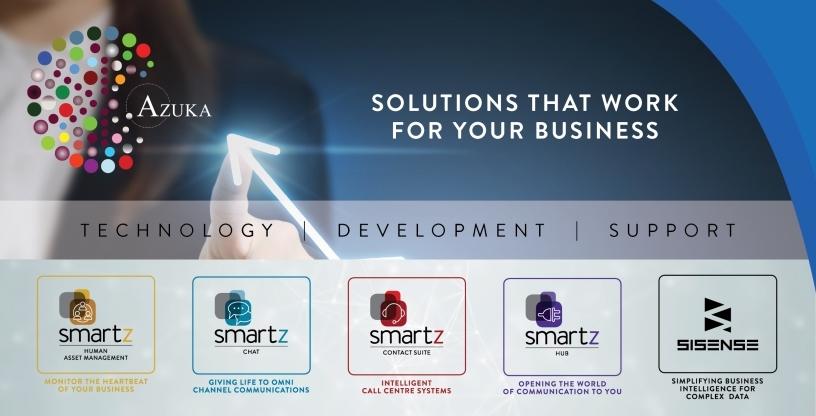 The transition from on-premise solutions to the cloud has evolved from a business want to a business need. Businesses have focused on the reality of adopting a cloud-based solution, but the transition has been increasingly challenging for most, due to high costs, little support and limited services to accompany the solution.
Azuka understood the impact that the cloud would have in both the business (retail, financial, telecoms) and contact centre worlds, which is why we developed a range of cloud-based solutions and services that accommodate a businesses' transition in a cost-effective and efficient manner.
Born from 25 years of experience in both the business and contact centre worlds, Azuka, having experienced the benefit of no longer using on-premise products, developed this suite of solutions to keep companies at the forefront of their industries by revolutionising their transition to the cloud and, ultimately, enabling them to stay relevant in the cloud revolution.
Our completely cloud-based Smartz solutions range include:
Smartz Chat
Smartz Chat provides businesses with the ability to have a unique omni-channel experience, with its latest dialling system - a first of its kind in the African market. This cloud-based solution uses the full spectrum of WebRTC technology, running end-to-end, giving potential clients who find your business/products the ability to interact with you.
Smartz Contact Suite
The Smartz Contact Suite is a complete cloud-based contact centre application. Contact Suite provides complete inbound and outbound functionality, along with ease-of-use and the ability for staff to administer all aspects of the contact centre. It also comes with a PABX system from a single front-end application. The design of the system is aimed at reducing the technical staff required to run your contact centre while increasing the efficiency and productivity of your agents, by allowing managers to focus on the core business.
Smartz Human Asset Management
With this integrated platform, you'll always be in the loop with your greatest company asset: your employees. Smartz Human Asset Management simplifies the entire management of your human assets, enabling you to use one integrated system, which is an effective (cost and otherwise) and consolidated solution for all employee and employer interactions. You will finally be able to correlate trends and understand your company.
Contact us for a free two-week trial with aggressive conversion pricing.