Microsoft Power BI solution helps boost Ecobank's business performance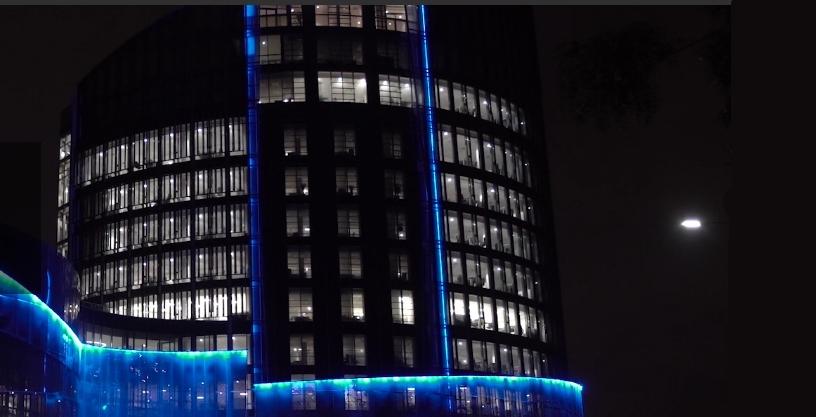 Among the most prominent business intelligence (BI) tools available on the market, Microsoft Power BI business analytics service is favoured for its ease of implementation and use.
Ecobank, one of Africa's leading banking conglomerates, with operations in 33 countries across the continent, is among the companies that has chosen Microsoft's BI solution for its business analytics needs.
With operations spread over a whole continent, Ecobank's reporting environments and individual affiliate databases are diverse. Hence the need expressed by its group CEO, Ade Ayeyemi, for a single dashboard to have a quick and easy access to data needed for critical decisions.
A team was thus set up at Ecobank Ghana, led by Sarah Oppan, head of BI & Big Data, and Demola Jones, head of IT strategy, to choose the best fit for Ecobank's needs.
"First, we looked into the different services and tools available. We were looking for a solution that provides a way to bring the data together and that offers a dashboard accessible anywhere and anytime, with an automatic refresh. We started looking around to see what we already had in-house. Then, Microsoft did a demo of the Power BI solution and we started using the different components in an incremental way," says Oppan.
Why Microsoft Power BI?
Oppan explains that the choice of Microsoft Power BI was an obvious one, in the sense that it was easy to configure to suit the needs of Ecobank in terms of business analytics. Oppan, head of BI & Big Data Ecobank Ghana says "We use a lot of tools. So, we were looking for something that was easy to implement and configure as well. Moreover, as we deal with sensitive data, Power BI provides a secured environment which helps protect data integrity."
She adds that an added characteristic of Power BI is the learning curve, which is fairly easy, for end users. Ecobank has been using the Microsoft branded service for a year and a half now, and it doesn't take users a long time to get used to manoeuvring their way into the dashboard, thanks to its simple interface.
"None of us has attended any formal training. Most of us are self-taught on Power BI. We also have the added advantage of various tutorials that are available online, which makes the learning curve even easier."
For Oppan, access to crucial data anytime and from any place was the also of utmost importance for a banking business of the size of Ecobank. And thanks to its mobile apps, Microsoft Power BI provides users with the added bonus of being able to access data, whether on a PC, a tablet or a Smartphone, anytime and anywhere, as long as they have an Internet connection.
"The instant access to data on a daily basis, such as the total volume of our transactions or the total value of transactions, and the performance of a particular affiliate, is crucial, especially in the decision-making process," explains Oppan.
Previously, access to this kind of data is something that would have taken several days. With Power Bi, users can get information across the whole group by the click of a button, she explains.
Power BI has also made it quicker for Ecobank to evaluate the performance of its relationship managers. It has also helped in making decisions as to the number of people the bank might need in a particular cluster to perform some task.
Click here to see how Microsoft Power BI was the best choice for Ecobank.