MakeMeMobile receives global Honeywell award for Shoprite solution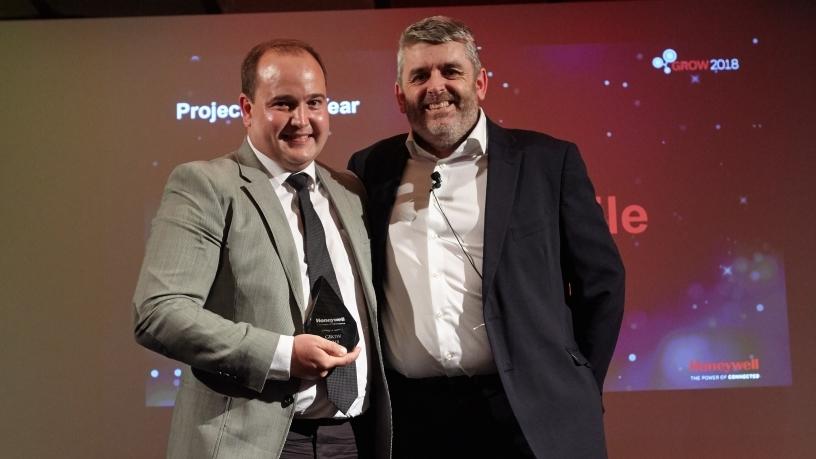 At its recent annual European partner conference, Honeywell celebrated its top productivity products and workflow solutions partners who demonstrated success in 2017.
The GROW 2018 event, held in Madrid, brought together Honeywell business leaders and many of its channel partners to talk about the future of the connected enterprise and what solutions customers will turn to in order to address the challenges they face in a rapidly changing business climate.
MakeMeMobile, leading enterprise mobility provider in South Africa and a Honeywell Platinum Partner, received the Project of the Year award from Honeywell for implementing its latest generation of voice solutions at Africa's leading retailer, the Shoprite Group.
It also delivered an all-Honeywell site using the latest workflow solutions, which resulted in improved performance and user acceptance at the Shoprite Group.
MakeMeMobile, in conjunction with the Shoprite Group and Honeywell, deployed the first ever end-to-end Honeywell-enabled distribution centre for the Shoprite Group at its new facility in Cilmor, Brackenfell, Western Cape.
Kallie van den Berg, Director Coastal at MakeMeMobile said, "Our solution included hardware and services comprising voice-enabled hardware and software, mobile devices, barcode printer, RFID-enabled hardware management, Bluetooth scanners and an intelligent solution to manage and control the Shoprite Group's mobility assets."