Zensar was Gold Sponsor at Salesforce Basecamp Cape Town 2018
Zensar showcased industry-specific custom solutions built on Salesforce at booth #G1.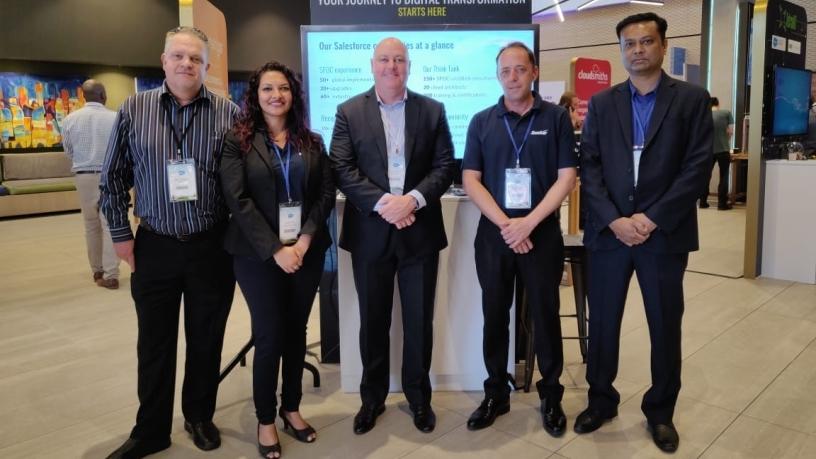 Zensar, a leading digital solutions and technology services company that specialises in partnering with global organisations across industries on their digital transformation journeys, announced the launch of its three-in-one insurance module in South Africa.
It is a custom data module designed for the insurance industry, developed leveraging Salesforce Community Cloud. The module enables a single, centralised three-in-one view across consumer, agent and employee data.
Zensar showcased the solutions at Salesforce Basecamp Cape Town at booth #G1 on 25 October 2018 at the Century City Conference Centre, in Cape Town, SA.
Sandeep Kishore, Chief Executive Officer and Managing Director, Zensar, said: "We are happy to launch our newest solution leveraging the Salesforce platform at this event in South Africa. Our capabilities in the insurance sector includes Guidewire capabilities from our acquisition of Cynosure a Guidewire platform implementation service provider. We work closely with leading insurance players in the region and we are confident that they will find value in our digital solutions."
According to Harish Lala, Senior Vice-President and Head, Africa, Zensar: "Zensar has established itself as a trusted partner in the financial services, retail and manufacturing sectors in the region, helping our clients in their transformation journey. These solutions will further enable our customers to have a seamless customer experience, engagement and retention."
Zensar showcased the following solutions at the event for the region:
* Three-in-one portal for the insurance industry
The portal provides the unique ability to digitally handle every aspect of insurance business needs across digitally onboarding customers, policy management, claims processing, single view of customer (SVC) data, as well as providing services through multiple channels.
* Job booking application enabling real-time field agent availability
This application is designed for field service, providing the real-time availability of field agents and enables users to dynamically book agents for field services. The application also empowers customer service teams to identify and overcome service issues such as delays, incorrect information, scheduling and skilled technician needs by providing an effective workflow.
* Loyalty solutions for retail industry
This solution is designed specifically for the retail industry and enables key metrics, including increasing NPS and revenue, customer retention, and assistance with cross- and up-sell programmes with the customer loyalty data model, which caters for best-of-breed in the retail industry.
Guidewire Consulting and Integration Services: Zensar's recent acquisition of Cynosure enables its unique market position offering integration capabilities and consultants across both Guidewire and Salesforce platforms.
Zensar is a Salesforce Silver Consulting partner and preferred implementation partner as well as a Lightning Accredited Salesforce vendor.